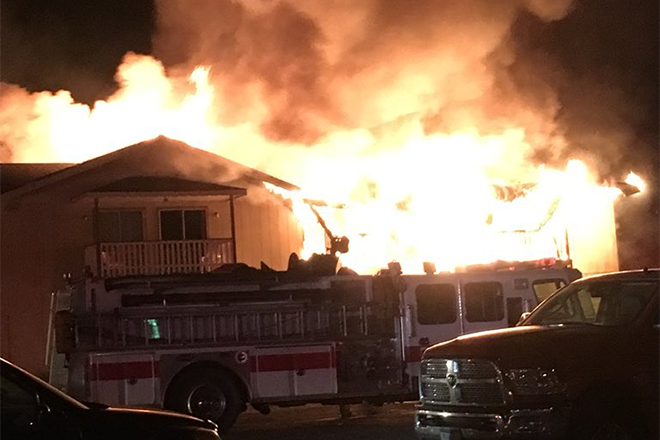 Published
Saturday, January 6, 2018
Firefighters from multiple Lincoln county agencies were called to the 1st Inn Gold motel in Limon early Saturday morning in response to a fire at the business.
According to the Limon Police Department, hotel guests were evacuated, and there are no known injuries.
Initial reports of the fire came in around 3:30 Saturday morning. The fire was reported to be contained around 8:30 a.m., however the building has been extensively damaged and firefighters continued to mop up hot spots.
Limon sits on the Lincoln-Elbert county line off of Interstate 70 east of Denver. The 1st Inn Gold is located along Main Street in the southeast corner of the community.
Fire at First Inn Gold has been contained. Firefighters are working on all the hot spots within the structure. Thanks to Mortensen Construction for bringing water! pic.twitter.com/E9HbnB5cSo

-- LimonPD (@LimonPD) January 6, 2018
Firefighters working hard to put out the fire! pic.twitter.com/HBCXAxbTZg

-- LimonPD (@LimonPD) January 6, 2018
Photo courtesy Limon Police Department.