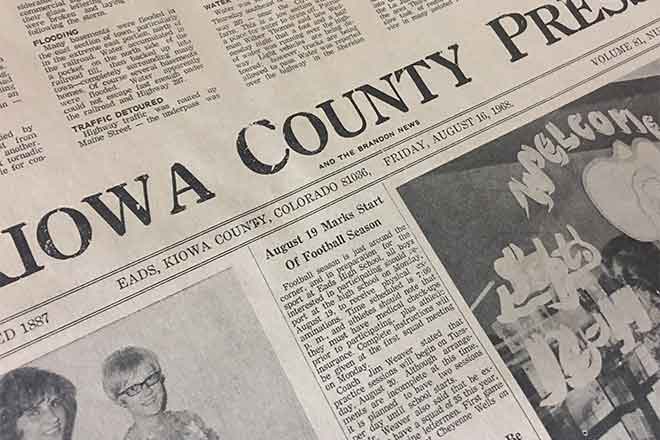 Published
Sunday, August 15, 2021
15 Year Ago
August 18, 2006
Matt Heimerich, Southeast Colorado RC&D Council Chair, was pleased to announced partnering with Baca Green Energy in its efforts to establish a wind farm in Baca County.
25 Years Ago
August 16, 1996
Nursing Home News- Nellie Nickert: The Men's Club enjoyed a trip to Kit Carson for dinner.
The speed limit on about 700 miles of mostly rural Colorado highways will increase from 55 mph to 65 mph
40 Years Ago
August 14, 1981
The Eads Board of Trustees voted unanimously to grant Metro Cable Corporation a cable franchise for the Eads community.
Postal patrons across Colorado received notification of the Postal Service new nine-digit ZIP Code.
50 Years Ago
August 20, 1971
Sheridan Lake News- Elsie White: Mrs. Allia Severance was surprised Sunday night, when friends and neighbors of the Federated Church gathered in her yard for service and to celebrate her birthday.