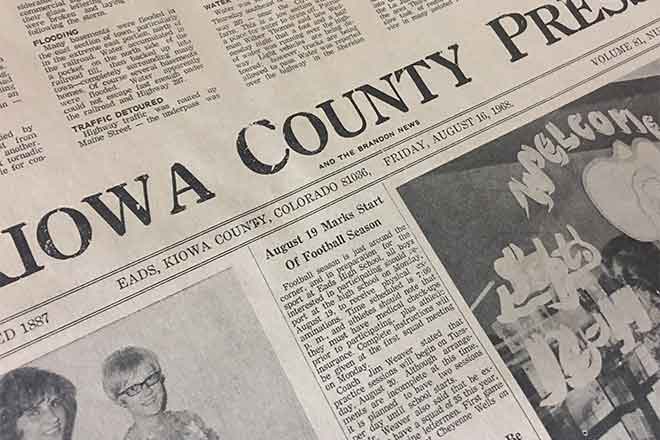 Published
Sunday, February 27, 2022
15 Years Ago
February 23, 2007
USDA Update- Rod Johnson: I haven't talked to anyone who isn't looking forward to spring since they are forecasting another snowstorm for the weekend.
RNC Chairman Mike Duncan announced the selection of Anne Hathaway, Rich Beeson and Lisa Camooso Mill to join the Republican National Committee Team.
25 Years Ago
February 21, 1997
The public viewing of the Plainview School Science Fair ran from 1-6. From 5-6:30 the 8th grade class served Chili and Chicken Noodle Soup. At 6:30 the awards were presented.
40 Years Ago
February 19, 1982
For the third successive year, the Eastern Slope Rural Telephone Association is sponsoring a photo contest for the cover of their directory.
Nursing Home News- LaVerne Fischer: The card game was cancelled due to the snow and ice.
50 Years Ago
February 25, 1972
This is the first time that the Eads Eagles have come out of league play undefeated 12-0.
A prairie fire roared out of control for a while with high winds on Ervin Mitchek's pasture.