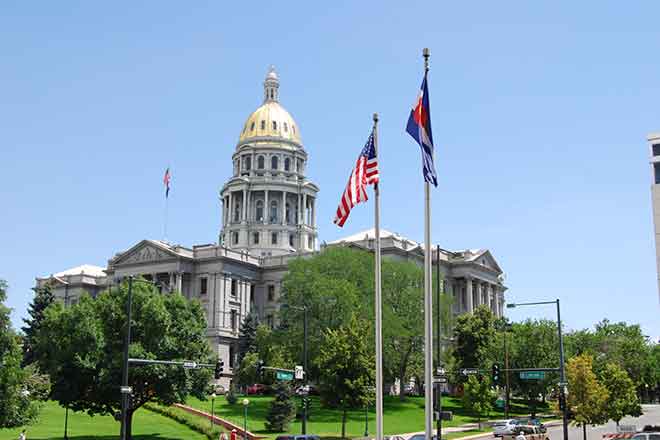 Published
Friday, July 31, 2020
(The Center Square) -- Colorado Governor Jared Polis sent a letter to the state's congressional delegation this week asking them to secure $500 billion in funding for state and local governments as part of the federal aid bill currently being negotiated.
Polis sent the letter on Tuesday to Colorado's seven U.S. representatives and two U.S. senators detailing the billions in aid along with requests for more Federal Pandemic Unemployment Compensation and expanded COVID-19 testing and tracing capabilities.
The letter was sent after Republicans in the U.S. Senate proposed the Health, Economic Assistance, Liability Protection, and Schools (HEALS) Act on Monday, which includes $1 trillion in direct payments and continued enhanced federal unemployment benefits.
The proposal, however, doesn't include the $500 billion in state and local aid requested by the National Governors Association (NGA) and Polis, who sits on the organization's executive committee.
Congress is considering another taxpayer-funded stimulus package following a projected federal budget deficit of $864 billion in June, which was greater than 2018's entire federal budget deficit.
"As we are continuing our response and recovery from the economic impacts of this pandemic, we are now facing deep budget cuts to programs that are, now more than ever, critically important to millions of Coloradans who may be struggling to meet the daily needs of their lives," Polis wrote in the letter. "The continued uncertainty regarding the extension and funding of key federal programs for Coloradans is making many of our neighbors contemplate extremely difficult choices regarding their financial futures."
NGA chair and Maryland Gov. Larry Hogan and New York Gov. Andrew Cuomo, NGA's vice chair, said in a statement Wednesday that "While the Senate proposal is disappointing, we continue to believe there is significant common ground for an agreement that will help state and local governments."
Polis' letter also called for consideration of $11.5 billion in Emergency Solutions Grants (ESG) and more federal funding rent and mortgage assistance.