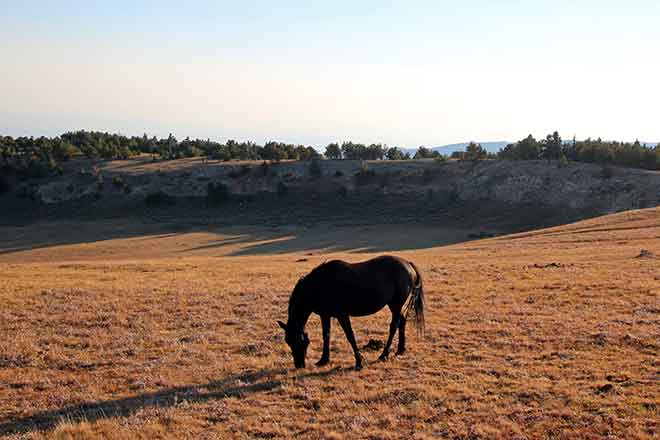 Published
Wednesday, September 11, 2019
By Derek Draplin | The Center Square
Colorado Governor Jared Polis sent a letter to the U.S. Bureau of Land Management this week telling officials to consider the state's new regulations in the federal agency's resource management plan for an area in the southwestern part of the state.
The letter, sent Monday to the BLM's Colorado State Office, raises concerns about the BLM's revised Uncompahgre Field Office Resource Management Plan, which guides land-use decisions and implementation practices on public lands managed by the federal agency.
The Colorado Department of Natural Resources formally opposed the plan in a July letter to the BLM, citing concerns for federally protected wildlife.
"Colorado is submitting the following comments and recommendations to correct inconsistencies between the Proposed Uncompahgre Field Office (UFO) Resource Management Plan/Final Environmental Impact Study (Collectively, PRMP/FEIS) and Colorado laws, plans, programs, and policies," the letter reads. "The State has concerns related to the planning process for the PRMP/FEIS revision."
In the letter, Polis cites new state laws regarding pollution reduction and regulations for gas and oil development in the state.
House Bill 1261, signed by Polis in May, sets aggressive goals to reduce greenhouse gas emissions. Senate Bill 181, which Polis signed in April, changed the state's oil and gas industry regulatory body to prioritize health, safety and the environment over industry development.
"As we implement HB19-1261 and SB19-181, state agencies will also be closely engaging local governments across Colorado to analyze avenues to reduce emissions, and protect community health and environmental resources," the letter continues. "This work extends to our public and federal lands, including the BLM-administered lands contemplated in this PRMP/FEIS."
Polis recommends that oil and gas development that takes place on federal lands adhere to state air quality and emissions requirements.
The letter also says that the plan is still inconsistent with parts of the state's wildlife management plans, such as the conservation plan for the Gunnison sage-grouse.
Montrose, Delta and Mesa counties support the plan, while Ouray, Gunnison and San Miguel counties have voiced concerns, the letter notes.