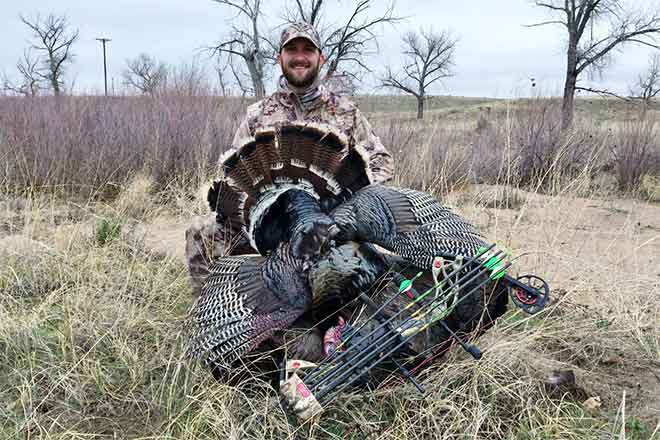 Published
Saturday, May 25, 2019
A lottery for a license to hunt turkey using archery equipment opens to the public June 1 for the fall season at the U.S. Air Force Academy. The hunt is offered in cooperation with Colorado Parks and Wildlife.
Anyone interested must sign up between June 1 and July 31 through the USAFA iSportsman site and pay a $6 non-refundable application fee. USAFA is identified in the CPW system as Game Management Unit 512.
Besides the application fee, lottery winners will need to purchase an over-the-counter fall turkey license from CPW for $24.75 (for Colorado residents), plus a $10 habitat stamp.
The first 20 randomly selected applicants will be notified in early August by mail.
The lottery winners will be required to contact the academy to receive mandatory hunting procedures and to schedule their hunts.
The fall season is scheduled September 1 through October 6.
For more details on the lottery application process, hunting procedures, base access, and safety and security requirements, visit the USAFA iSportsman website at: https://usafa.isportsman.net/Hunting.aspx