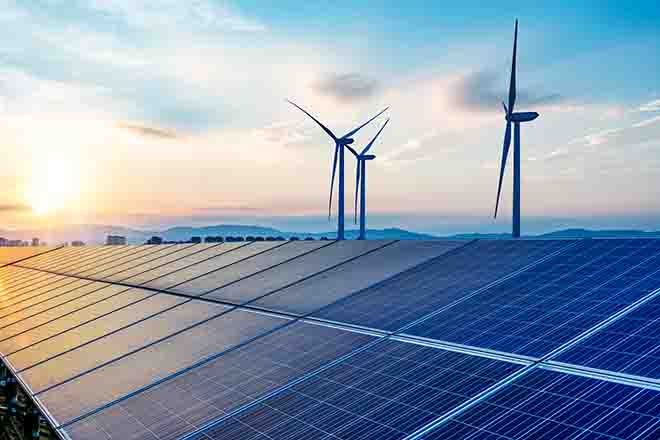 Published
Tuesday, May 23, 2023
(The Center Square) - The expansion of a renewables manufacturing company is bringing 1,000 new jobs to Oklahoma and would add $1 billion to the state's economy, Governor Kevin Stitt said Monday.
The announcement comes just over 10 months after Oklahoma lost a $4 billion Panasonic battery plant, even after offering $700 million in incentives. Enel could receive up to $180 million in incentives as outlined in Senate Bill 1177, which passed the Legislature earlier this month.
"Enel's expansion is a huge win for Oklahoma, and I'm thrilled by their record investment in our state's economy and workforce, which will have a lasting legacy and continue to impact Oklahomans for generations," Stitt said.
Enel opened in Oklahoma more than 10 years ago and has 13 wind farms and a regional office. The expansion will bring a solar cell and panel factory to the Tulsa Port of Inola. Construction will begin in the fall, according to Stitt. The company has indicated a possible second phase which would bring another 900 jobs to the state.
"Our selection of Oklahoma is a testament to the strength of the Tulsa Port of Inola site, the state's commitment to workforce development, and an attractive investment climate," said Giovanni Bertolino, head of 3Sun USA. "With this announcement, we are taking a major step forward in developing a state-of-the-art PV factory, bringing hundreds of jobs and millions in long-term tax revenue, while moving Oklahoma to the forefront of renewables manufacturing."
Brent Kisling, executive director of the Department of Commerce, said the expansion is the largest economic development project in Oklahoma's history.
"The success of this project proves what we've known for a long time - Oklahoma can support mega projects, both in terms of sites and workforce, and this gives us exciting momentum as we seek more projects like this one," Kisling said.
Senate President Pro Tem Greg Treat said the announcement results from months of discussions.
"I appreciate Enel for recognizing the potential in Oklahoma and choosing to expand their footprint here," Treat said. "These are good, high paying jobs that will attract people to Oklahoma, in turn helping grow and diversify our economy."