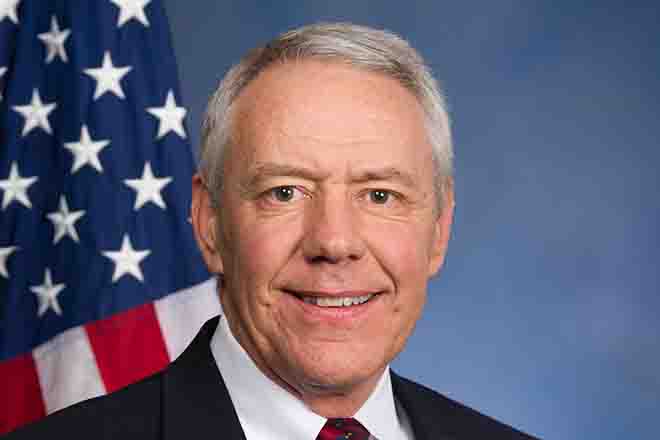 Published
Thursday, October 7, 2021
(The Center Square) - Rep. Ken Buck, R-Colo., sent a letter Tuesday to Merrick Garland, criticizing the U.S. attorney general's recent memorandum about threats against local school officials as a "politically motivated abuse of power."
Garland sent a memorandum to the FBI on Monday saying that the DOJ will "launch a series of additional efforts in the coming days designed to address the rise in criminal conduct directed toward school personnel."
Local school board meetings have increasingly made headlines for debates over the teaching of critical race theory and COVID-19 restrictions, among other issues.
Garland said in the memo he's directing the agency along with U.S. attorneys to "convene meetings with federal, state, local, Tribal, and territorial leaders in each federal judicial district within 30 days" in order to discuss "strategies for addressing threats against school administrators, board members, teachers, and staff."
Buck in his letter, which was obtained by The Center Square, questioned the federal government's authority to get involved with local government matters.
"More engagement from parents who are concerned about what their children are being taught does not give rise to a federal crime," he wrote. "In fact, there appears to be no federal nexus sufficient to justify the directives outlined in your October 4th memorandum and your decision to direct federal law enforcement resources to confront parents who oppose the views of the Biden Administration and its socialist agenda.
"Your memorandum is a politically motivated abuse of power and displays a lack of reasoned, sound judgment," he added.
The memo came after the National School Boards Association (NSBA) recently requested federal assistance to combat "the growing number of threats of violence and acts of intimidation occurring across the nation" and suggested the "actions could be the equivalent to a form of domestic terrorism and hate crimes."
Buck said in his letter that the comparison to domestic terrorism and hate crimes "is beyond absurd and should be dismissed by any rational adult."
Buck urged Garland to "reverse course" and leave the matter up to state and local law enforcement.
"Using federal law enforcement resources to silence debate and intimidate parents who simply want the best for their children is unjust and an abuse of the powers you have been entrusted with," he said.
The DOJ did not immediately respond to a request for comment on Rep. Buck's letter.