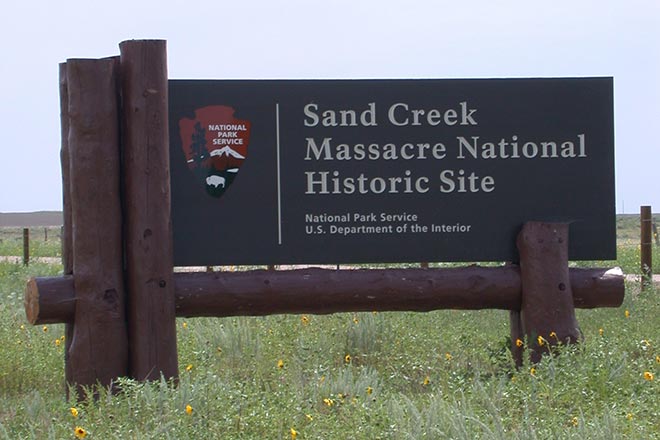 Published
Friday, November 20, 2020
In commemoration of the 156th year since the 1864 Sand Creek Massacre, Sand Creek Massacre National Historic Site will host a special presentation by Otto Braided Hair (Northern Cheyenne) Saturday, November 28, from 1:00 to 2:00 p.m.
The presentation will be at the park site located at 55411 County Road W in Kiowa County. Weather permitting, it will be outdoors at Monument Hill.
Due to COVID-19, as mandated by Governor Jared Polis, masks will be required, and social distancing will be in effect. Capacity will be limited. Admission to the site is free.
Otto Braided Hair is an enrolled member of the Northern Cheyenne Tribe from Lame Deer, Montana. He is a descendant of survivors from the 1864 Sand Creek Massacre and has played a leading role in the formation of the Sand Creek Massacre National Historic Site, which opened in 2007. Otto is a fluent Cheyenne speaker and a Traditional Leader with an inherent responsibility to protect and preserve Cheyenne life ways. He has over twenty years involvement in consultations with tribal, State and Federal agencies in the National designations of various tribal historic sites.
For further information about the event, visit www.nps.gov/sand, or Facebook at https://www.facebook.com/SandCreekMassacreNHS.