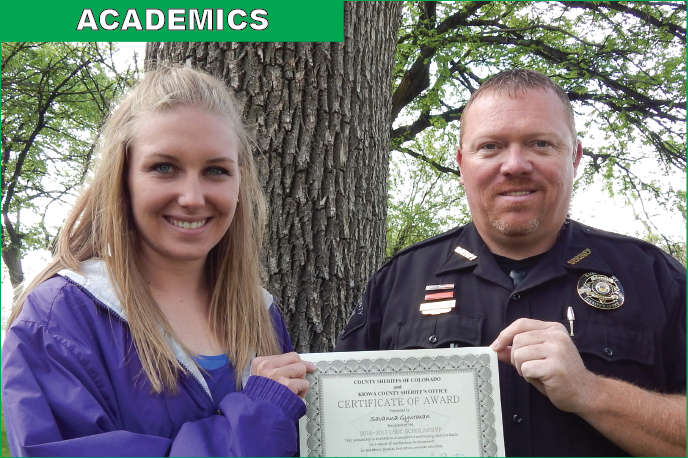 Published
Sunday, May 22, 2016
Kiowa County Sheriff Casey Sheridan has announced that Savanna Gyurman is this year's recipient of a $500 scholarship award. Funds were provided by the County Sheriffs of Colorado (CSOC), an association of state sheriffs.
Recipients are selected by local citizen committees in Colorado counties. CSOC offered 31 scholarships for high school and college students to further their higher education pursuits in the 2016-17 academic year.
The committees make their selections based upon criteria established by CSOC that includes leadership, merit, character, involvement, purpose and needs. Applicants are required to be full-time, legal Colorado residents who plan to attend a Colorado university, college or trade school.
Funding from the program is derived in part from the CSOC honorary membership fund which consists of contributions from individual citizens and businesses.
More information about the program is available at www.CSOC.org.