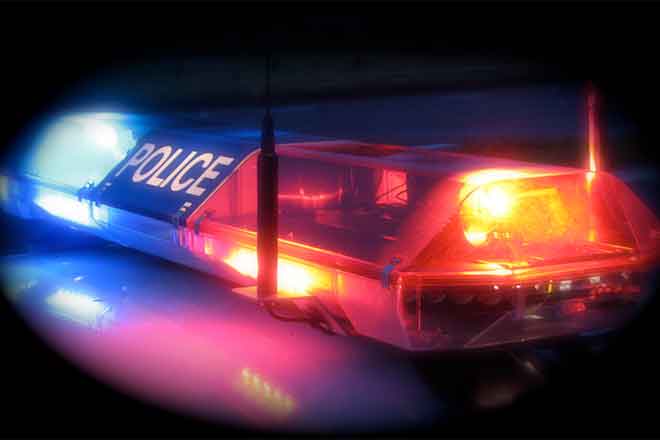 Published
Sunday, March 26, 2017
1,605 people cited during last year's enforcement period
It's no secret that seat belts save lives. But according to a recent study, Colorado's seat belt use rate dropped from 85 to 84 percent in 2016, and 15 rural counties registered below the state average. To encourage drivers in rural communities to buckle up, the Colorado Department of Transportation (CDOT), the Colorado State Patrol (CSP) and local law enforcement agencies will conduct a special Click It or Ticket seat belt enforcement campaign in rural counties from March 27 to April 2. Law enforcement issued 1,605 citations in rural communities during last year's spring enforcement.
"About half of all people killed in passenger vehicle traffic crashes in Colorado last year were unbuckled," said Darrell Lingk, Director of the Office of Transportation Safety at CDOT. "By focusing efforts in Colorado's rural counties where seat belt use is the lowest, we hope more people will consider seat belts a necessity rather than a choice."
Of the 15 rural counties with an average seat belt use below the state average of 84 percent, Pueblo (70.7 percent), Morgan (76.8 percent) and Delta (77.8 percent) had the lowest rates. (Baca County had a rate of 63.9 percent but its results are questionable due to the small sample size.) Additionally, motorists and passengers in pickup trucks had a lower use rate (76.1 percent) than any other vehicle type.
Crash victims in rural communities are especially vulnerable since they are often hours from the closest trauma center. It is essential that crash victims receive care as soon as possible to increase their chances of survival. Wearing a seat belt is one of the most effective ways to prevent traumatic injury or death in a crash.
"Seats belts are your best line of defense when you get in a crash," said Col. Scott Hernandez, Chief of the Colorado State Patrol. "It's impossible to predict when a crash is going to happen, so it's important to wear a seat belt every time you're in a vehicle."
Fines for not buckling up start at $65, and parents or caregivers caught with an improperly restrained child can receive a minimum fine of $82.
Colorado's Seat Belt Laws
* Adults -- Colorado has a secondary enforcement law for adult drivers and front-seat passengers. Drivers can be ticketed for violating the seat belt law if they are stopped for another traffic violation.
* Teens -- Colorado's Graduated Drivers Licensing (GDL) Law requires all drivers under 18 and their passengers, no matter what their age, to wear seat belts. This is a primary enforcement, meaning teens can be pulled over simply for not wearing a seat belt or having passengers without seat belts.
* Children -- Colorado's Child Passenger Safety Law is a primary enforcement, meaning the driver can be stopped and ticketed if an officer sees an unrestrained or improperly restrained child under age 16 in the vehicle.
In 2015, seat belts saved an estimated 13,941 lives nationwide, including 200 in Colorado. An additional 60 lives could have been saved in Colorado if all unrestrained passenger vehicle occupants four and older involved in fatal crashes had been properly restrained. Last year, 180 unbuckled drivers and passengers were killed in Colorado, accounting for nearly half of all passenger vehicle traffic crashes. For more information about seat belt safety and enforcement citation numbers, visit SeatBeltsColorado.com.