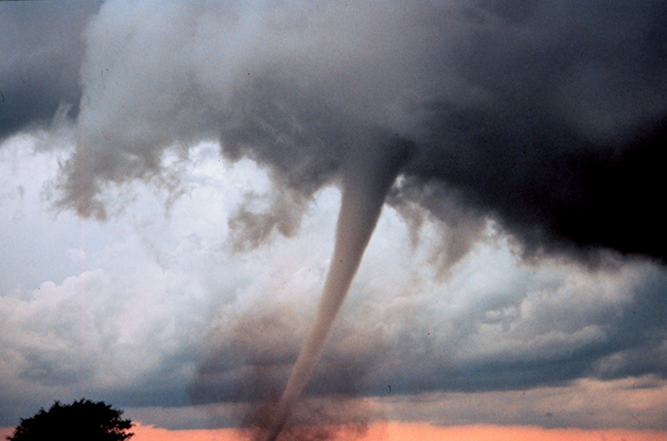 Published
Tuesday, May 9, 2017
By Chris Sorensen
Eastern Colorado faces the risk of hail - potentially two inches or more in diameter - as well as tornadoes Tuesday afternoon.
Shortly after 11:00 a.m., the National Weather Service issued a severe thunderstorm watch for Bent, Otero, Crowley, Pueblo, Huerfano, Costilla and Las Animas counties which will remain in effect until 6:00 p.m. There is potential for the watch area to expand later in the day.
At 12:30 p.m., radar was showing storms moving north across Las Animas, Pueblo and Otero counties. A flood warning is in effect for portions of south central Huerfano through Wednesday morning. The Cucharas River is flooding near La Vita, with the potential to impact Walsenburg later - particularly if additional heavy rain occurs.
The Storm Prediction Center in Oklahoma is also noting a tornado risk across much of eastern Colorado for the afternoon. Counties at highest risk include Las Animas, Bent, Otero and Lincoln, along with portions of Baca, Prowers, Pueblo, Kiowa, Cheyenne and Kit Carson Counties. Surrounding counties are at a slightly lower risk.
Hail is also a possibility across much of the area, with several counties at risk of two inch or larger hail. Those counties include Las Animas, Bent, Otero, Crowley and portions of Kiowa, Lincoln and Pueblo Counties.
Keep an eye on changing conditions, and be prepared to take shelter if a severe storm occurs in your area. If a tornado warning is issued for your area, go to an interior room on the lowest level of a sturdy building - preferably a basement. You may only have seconds to act to protect yourself from injury.