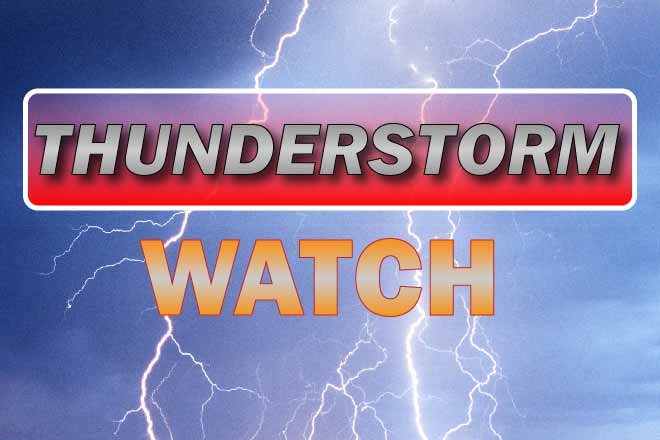 Published
Sunday, September 8, 2019
The National Weather Service has issued a severe thunderstorm watch for 25 northern and central Colorado counties until 9:00 p.m. Sunday.
Storms are expected to develop over higher elevations and spread to the plains as the afternoon progresses.
The strongest storms could produce wind gusts to 70 miles per hours, along with one-inch or greater diameter hail. There is a small chance of isolated tornadoes between Denver and Limon into northeast Colorado.
Counties covered under the watch include
Adams
Arapahoe
Boulder
Broomfield
Clear Creek
Crowley
Custer
Denver
Douglas
Elbert
El Paso
Fremont
Gilpin
Grand
Jackson
Jefferson
Larimer
Lincoln
Morgan
Park
Pueblo
Summit
Teller
Washington
Weld