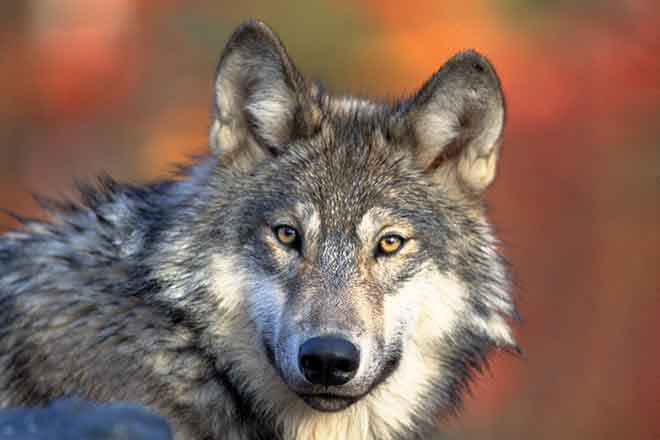 Published
Friday, January 20, 2023
Wolf packs lose their ability to thrive when one of their members dies as a result of human activity, according to a new study that comes amid calls to ban a bear-hunting practice at a Wisconsin site to protect wildlife.
Researchers have said wolves sometimes venture out of protected sites such as national parks. When one is killed by poaching or struck by a vehicle, the chances of its pack staying together decrease by 27 percent. If it's a pack leader, group stability decreases by more than 70 percent.
Kira Cassidy, a research associate at Yellowstone National Park who led the research, said these impacts don't always surface in population estimates but they're just as important.
"We know that wolf packs live in these family groups where each wolf kind of has their own set of responsibilities and tasks, especially the leaders," she said, "and so, when a pack loses one of those, it is the most detrimental."
The study also cited a negative effect on reproduction. In Wisconsin, conservation and wildlife groups are asking the U.S. Forest Service to ban hounding in Wisconsin's Chequamegon-Nicolet National Forest. Because of federal protections, wolves can't be hunted, but the petition said there are still "violent encounters" between hunting dogs and wolves, even when other animals are being hunted.
The Center for Biological Diversity was among the groups seeking the ban, where Collette Adkins, its carnivore conservation director, said it's a matter of public safety, too, with people hiking through forests sometimes surrounded by hunting dogs. She said she feels the activity is a stark contrast to the purpose of these sites.
"We don't think this type of hunting has any place in our national forests," she said, "which really should be a haven for wildlife."
On a broader scale, some pro-hunting groups and farmers' advocates have said wolves prey on livestock that need to be protected. Separately, the Wisconsin Department of Natural Resources is in the process of updating its wolf-management plan. The public comment period has been extended to February 28.