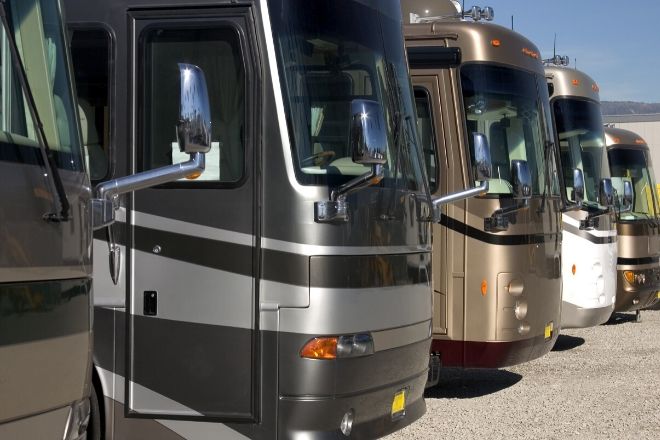 Published
Wednesday, October 30, 2019
An RV offers a fun way to enjoy the outdoors; you can relax right in the middle of nature. Colorado provides an especially ideal destination for this because of its beautiful Rocky Mountain scenery and wide range of RV-friendly campgrounds. However, you may feel a need to alter your plans because of how overwhelming buying an RV can be. We provide several things to consider so that you can find your ideal recreational vehicle and get out there without a hitch.
Decide What Type You Want
RVs have multiple classifications, so you should first decide on what you're looking for in this regard. Two major distinctions are whether the RV is a complete vehicle by itself (motorhome) or needs another vehicle to pull it (trailer). If you already have a pickup truck, you may opt for the trailer variety to save money. On the other hand, the connected interior of motorhomes allows you to know if anything happens within the RV while you drive.
Once you decide on this aspect, you should look at how much space you want and your desired fuel economy. Larger RVs have more space, but the tradeoff is they use up more gas. Drivable RVs include Class A, Class C, and Class B, in order of descending size. Trailer RVs from largest to smallest include fifth wheels, travel trailers, and pop-up trailers.
If you plan on taking shorter trips, smaller RVs may offer the best choice. If you dream of heading out for extended periods in more remote locations, larger RVs can allow you to bring more supplies, and they guarantee a solid shelter.
Choose Between New or Used
In addition to type selection, you'll want to determine if you'll go for a new or used vehicle, as they pose different costs and benefits.
Obtaining a new RV means you'll less likely have functional and aesthetic issues, and most will come with a warranty from the manufacturer that covers damages up to a certain amount of time after purchase. You also have the freedom to customize the RV to your specific liking.
Buying used, however, is not without its benefits. Since RVs generally depreciate quickly, you may get more of your money's worth with a used vehicle. Many RVs lose around 25 percent of their value as soon as you drive away with them. If you choose a used RV, just be sure you thoroughly inspect it before you buy one, and ask the owner if they have maintenance records. A detailed description of all maintenance done to the vehicle can indicate that it's still in good condition.
Check for Heating Capabilities
Although many RVs are marketed as four-season vehicles, you should still make sure you don't overlook their heating systems and winter resistance if you plan to use yours in cold temperatures.
In terms of heating, most RVs should come equipped with a furnace to help regulate their interiors, so ask about this feature when deciding whether to pull the trigger. You may also look for insulation in the walls or think about how practical adding this in the future would be.
A less obvious characteristic of RV winter readiness is the heating of pipes and holding tanks. A truly cold-resistant RV will have heaters on these parts of the plumbing to prevent liquids from freezing and bursting the pipes. Finding an RV outfitted with all these components may be difficult, though. If your RV requires holding tank or pipe heaters, you may have to buy the necessary units separately.
The freezing winters in Colorado definitely require proper foresight, but with a prepared RV, you can make uninhibited use of the many winter campsites available for traveling skiers and sightseers.