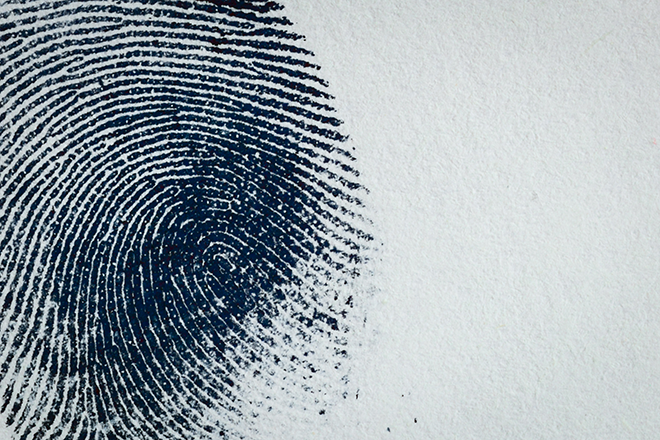 Published
Saturday, February 17, 2018
An anonymous tip prompted a poaching investigation by Colorado Parks and Wildlife officers that ended in the arrest and conviction of two Colorado Springs men for wildlife crimes.
February 8, 2018, in Fourth Judicial District Court, Yevgeniy Bikrev, 33, pleaded guilty to misdemeanor charges of illegal possession of wildlife, hunting on private property without permission and hunting out of season. He was fined $2,259 by Judge Christopher Acker.
Besides the wildlife crimes, Bikrev was charged with having fake license plates, two counts of manufacturing marijuana concentrate and possessing marijuana concentrate with intent to manufacture, dispense, sell or distribute. Those charges stemmed from evidence of drug manufacturing found when CPW officers executed a search warrant at Bikrev's home.
Bikrev eventually pleaded guilty to one count of possessing or manufacturing marijuana concentrate, a class three drug felony. He was sentenced to three years supervised probation and 100 hours community service. Bikrev is awaiting a hearing to determine if he will lose his hunting, fishing and trapping privileges.
An accomplice in the wildlife case, Nicholas Stewart, 35, previously pleaded guilty to misdemeanor charges of illegal possession of wildlife, hunting on private property without permission and hunting out of season. Judge Jann DuBois sentenced him to two years of unsupervised probation, 60 hours of community service and fined him $1,156. Stewart also had his hunting, fishing and trapping privileges suspended for five years in a separate administrative hearing.
As part of Stewart's plea agreement, prosecutors dropped the charges of possession of a weapon by a previous offender and prohibited use of weapons.
The case stemmed from a tip CPW received in January last year through "Operation Game Thief" about a possible poached deer. A witness described seeing bloody drag marks across his driveway in the Ridgewood subdivision, about six miles north of Woodland Park.
The responding CPW officer found a large pool of blood in the driveway, bloody drag marks leading away and tire tracks in the snow. The CPW officer found where the deer was killed and an arrow, shot from a crossbow, stuck in the ground near the blood trail and tracks.
During hours processing the scene and doing surveillance, CPW officers found cigarette butts, beer bottles and even a pack of cigarettes that ultimately provided the break they needed to solve the case. Inside the cigarette pack was a rolled up cash register receipt from a gas station in Colorado Springs.
CPW officers obtained the surveillance video which showed two men in a unique truck who also visited a neighboring liquor store where they bought beer matching the brands found at the scene. CPW officers were able to locate the truck after a search of nearby neighborhoods. A search warrant was then obtained for the property where the truck was parked. During the search warrant, parts and pieces of the deer were found in the garage and house.
"This is a great example of the work our wildlife officers do on a daily basis," said Frank McGee, area wildlife manager. "Our officers are trained law enforcement officers who take their responsibilities seriously.
"And this illustrates the importance of the timely reporting of suspicious activity by the public. With our limited staff, we can't be everywhere. We need the public's help stopping crimes against wildlife."
Operation Game Thief is a CPW program that rewards citizens who turn in poachers. Witnesses can reach Operation Game Thief several ways including by calling, toll-free, 1-877-COLO-OGT (or 877-265-6648). Verizon cell phone users can dial #OGT. Or send an email to CPW at game.thief@state.co.us .
Callers do not have to reveal their names or testify in court. A $500 reward is offered for information on cases involving big game or endangered species, while $250 is offered for information on turkey and $100 for fishing and small game cases.
A Citizens Committee administers the reward fund, which is maintained by private contributions. The board may approve rewards of up to $1,000 for flagrant cases. Rewards are paid for information that leads to an arrest or a citation being issued.
To learn more about Operation Game Thief, visit the CPW website.