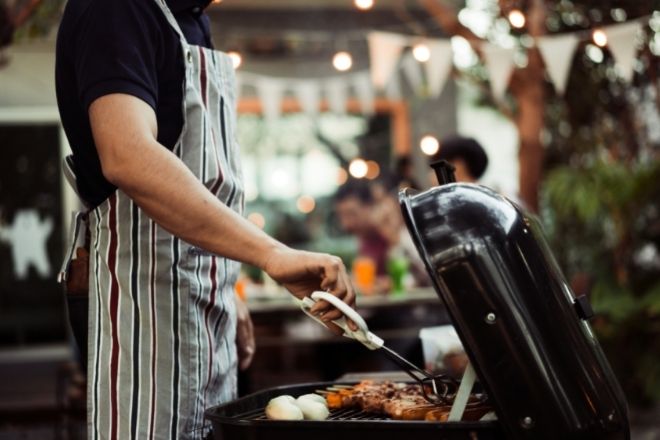 Published
Thursday, May 19, 2022
Warmer weather is on its way, so now is the best time to plan your next BBQ. Having a cookout is a terrific way to gather many people outside to eat, drink, and play games. Whether the BBQ is for a company picnic, a family reunion, a birthday party, or just for fun, huge numbers of people can present unique issues that you'll need to prepare for. Continue reading to discover essential tips for hosting a BBQ party for a large crowd.
Try to get an accurate headcount
Even when you anticipate a big crowd, if you only expect 100 people and end up with 200, it can soon overwhelm your space and exhaust your resources. Instead, send out invitations with RSVPs or create Facebook events to determine the number of people who will attend. You can more effectively shop for supplies, choose locations, figure out entrance costs if necessary, and much more once you have a ballpark figure.
Use online calculators to determine how much food you need
We live in a unique digital age where we can get all the information we need right at our fingertips, including figuring out how much food to purchase for a BBQ. You can do a quick Google search to find a BBQ calculator that will let you put in how many people you're expecting, and it will quickly spit out what you should get. But, of course, if you have plenty of experience hosting large cookouts, you may already have a good estimate in mind.
Get the bathroom situation under control
Everyone will need to use the restroom, especially if the drinks are flowing. Even if you're holding the BBQ at your house, you shouldn't let guests use the inside bathrooms because they can't accommodate that much volume. Instead, consider renting a restroom trailer that people can use whenever they want. Keep in mind how many people you expect to attend to help you choose the right restroom trailer for your event.
Set up trash cans
Unlike a small party where you can grab a trash bag or two at the end and clean everything up, you'll have a lot of people spread out over your space. Encourage people beforehand to throw away their trash as soon as possible and set up multiple spots with trash cans and recycling. The more garbage cans you have posted, the less you'll have to clean up when the BBQ ends.
Using these tips for hosting a BBQ for a large crowd can be a huge help when trying to feed and entertain hundreds of people. You should also get a couple of trustworthy volunteers to help you man the grills so that you don't have to wait for hours to eat. With any luck, your party will go off without a hitch, and everyone will have a wonderful time hanging out.