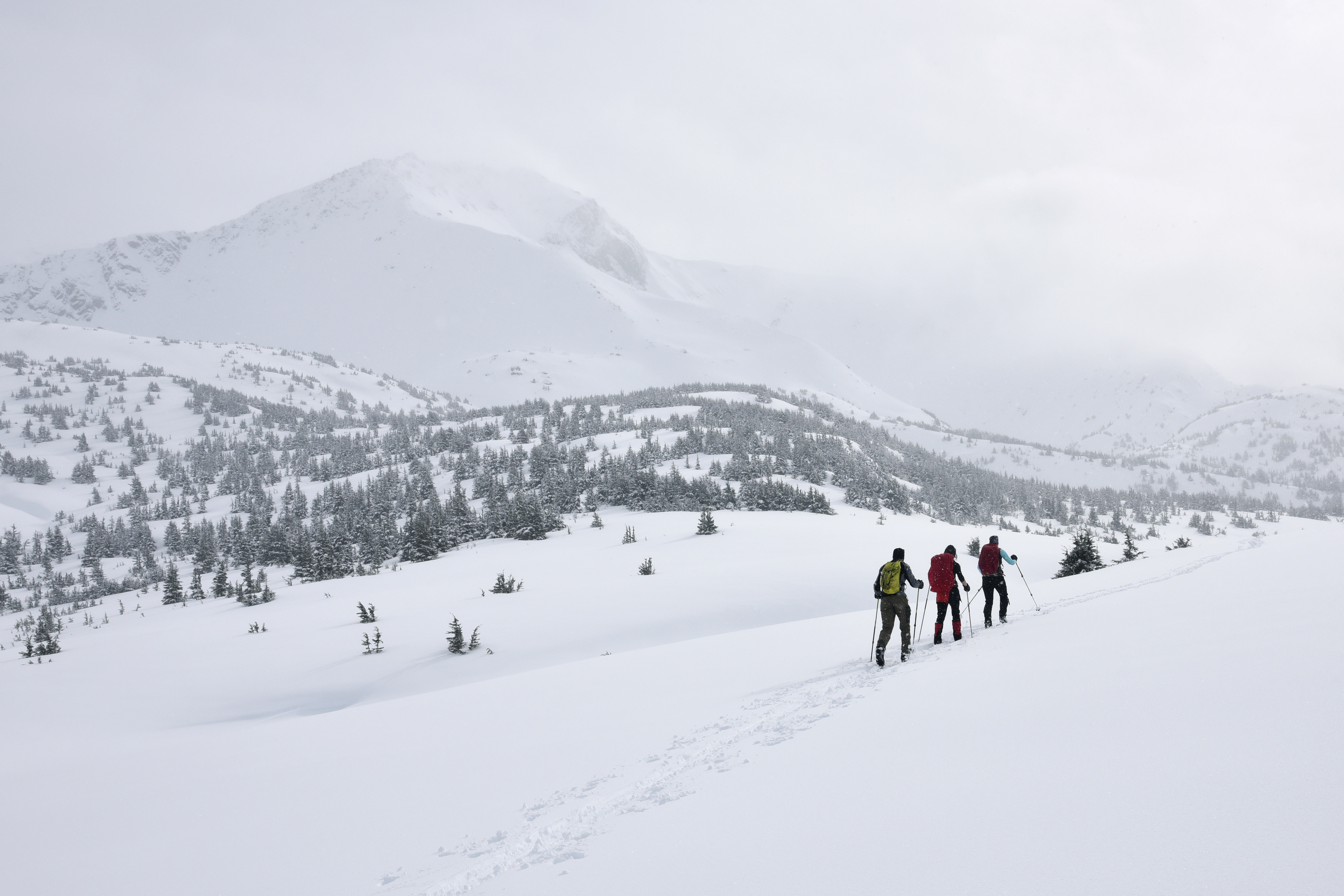 Published
Wednesday, January 9, 2019
Colorado is known for its stunning views and the variety of outdoor activities enjoyed here during the winter. As the season goes on and conditions get harsher, Coloradoans and visitors still head out for fun-filled days in the snow. Backcountry skiing is a favorite activity at times like these, so we've put together a list of the top backcountry ski areas in Colorado to visit this season.
Rocky Mountain National Park
The Rockies' backcountry makes for a prime skiing experience. From beginners to expert skiers, everyone can find a route that fits their skill level. The journey you'll have skiing through Rocky Mountain National Park is one of a kind.

Indian Peaks Wilderness
Located close to Boulder, Indian Peaks offers rugged scenery and secluded backcountry skiing opportunities. The small mountains within the wilderness all have routes that are easy to ascend, and only present danger when weather conditions are bad.

Berthoud Pass
Once an operating ski resort, skiers and snowboarders continue to hit the slopes at Berthoud Pass. Many will park and hike to desired locations, and ski back down to the Pass, following similar paths taken by those who used to visit the resort.

The Gore Range
As you can guess by the name, Gore Range is a dangerous backcountry adventure that requires multi-day camping along a small selection of routes, many of which remain uncharted.

Loveland Pass
A popular backcountry skiing spot thanks to its prime location near I-70. There are multiple lines of skiing to choose from, but remember to have a plan for riding back up to the top to avoid a sudden barrage of snow.

Hidden Valley
A backcountry winter mecca, Hidden Valley is another former resort turned skier paradise for those who love to ski through the trees of the Colorado wilderness. The lower-angle terrain makes it one of the least likely spots for avalanches.

Torreys Peak
Also referred to as the "tuning fork" and "big old stripe of snow," this backcountry location is one of the most popular skiing and snowboarding spots in Colorado. This location is for those who are looking to challenge themselves.

Cameron Pass
This is a massive area and home to many different winter recreational activities, each of which gets its own trailheads and valleys. It's important to note that the snowpack in Cameron Pass has a dangerous history with the potential to avalanche.

Herman Gulch
The most popular trail within Herman Gulch is the north-south path, which weaves in and out of the forest and leaves visitors at Herman Lake. A quicker trail than most (only 3.5 miles), this backcountry skiing opportunity makes a great day trip.

Montezuma Basin
The artery of Colorado's backcountry, Montezuma is located just east of Keystone. While this backcountry area offers stunning views, finding ski routes can be challenging. Thankfully, there a plenty of guided tours available in the town of Montezuma.
When going backcountry skiing, remember that the conditions are much different than those at a resort. We highly recommend investing in some good ski equipment, like heavy duty ski goggles and helmets, as well as avalanche survival gear. More often than not, your backcountry skiing journey will need to be split up over multiple days, so familiarize yourself with winter camping protocol and equipment.