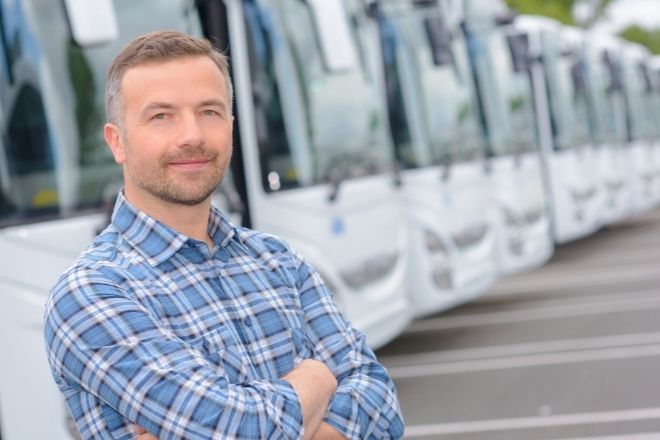 Published
Friday, November 19, 2021
Running a fleet is essential to various types of businesses. For example, car dealers need working vehicles on the lot, and delivery companies need trucks to transport material. No matter how your company uses a fleet, knowing the top practices of successful fleet managers helps you improve yours. As you make changes, remember to keep your mind open while also avoiding common pitfalls.
Be open-minded
If change were easy, everyone would do it all the time. While it's challenging, going in with an open mind makes things a bit easier. Ask your employees and customers for feedback to see what you do well and where you need improvement.
You may realize that delivery times are slower than expected, so you should seek solutions. Divers may need to take new routes for faster deliveries. Likewise, you may need to evaluate how employees use their time during the workday since frequent breaks mean workers complete fewer tasks.
Note common mistakes
Be proactive and note the common mistakes those new to the industry make. For example, one part of managing a fleet is tracking fuel levels. It's good to investigate the mistakes made when tracking fuel, as many of these relate to other practices. In addition, strong communication across departments can ensure you accurately track fuel and manage your fleet.
Communicate clearly
Keep all communication clear, whether you made changes to current expectations or have to train a new employee. Everyone involved should know who to reach out to when there is an issue.
Clear communication also means employees understand their job and necessary functions. Most successful fleet managers will tell you that they organize structured training sessions for all drivers to make things clear for everyone.
Make upgrades
Technology and cars are ever-changing, so replace old models as often as necessary. While an old vehicle may work, it may also need a lot of upkeep which adds up over time. Similarly, upgrading technology and providing drivers with GPS makes it easier for them to find the best routes. Essentially, upgrades optimize the workday for everyone involved.
Follow the trends
Keep tabs on what's going on within your industry. This top practice of successful fleet managers works because it allows you to be proactive as you modify your business plan. Consider joining a group dedicated to your business type or subscribing to online newsletters to keep success within reach.