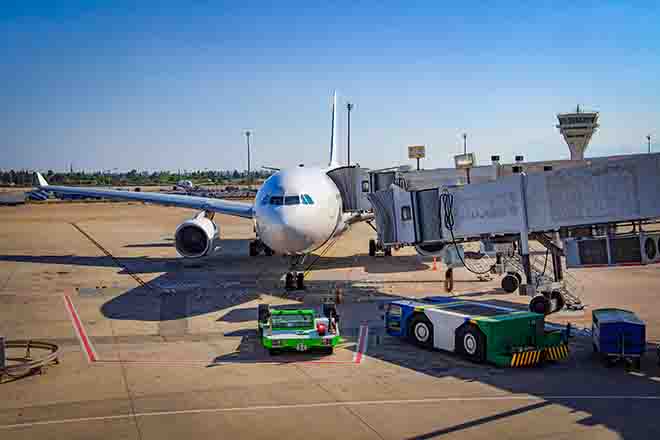 Published
Friday, June 24, 2022
(The Center Square) - United Airlines announced Thursday its plans to cut 12 percent of domestic Newark flights to shorten flight delays this summer.
United's decision will cut 50 domestic flights from their Newark, New Jersey airport hub, starting July 1, ahead of the holiday weekend.
The delays are said to be a result of various issues, including air congestion, capacity constraints, airport construction, and problems with air traffic control.
This is only one of several airlines' announcements of complications in recent days as the entire airline industry faces significant issues.
American Airlines announced this week its plan to cut services to four cities as of September 7th, citing pilot shortages as the primary cause.
Southwest Airlines had its own problems when over 1,300 of its pilots protested low pay and long hours at the Dallas Love Field airport this week.
Today alone, there are already 9,176 flight delays, and 2,223 cancellations across multiple airlines, according to FlightAware.
These complications come after Alaska Airlines, Allegiant Air, American Airlines, Delta Air Lines, Frontier Airlines, Hawaiian Airlines, JetBlue Airways, United Airlines, SkyWest Airlines, and Southwest Airlines all received federal aid in a $25 billion bailout in 2021 meant to help airlines pay their staff and survive through the end of the COVID-19 pandemic.
Many of the recent flight cancellations mainly result from an ongoing national pilot shortage arising from a variety of issues, including employees' issues with COVID vaccine mandates and problems with low pay and long work schedules.
"Vaccine mandates definitely contributed to shortages of airline pilots and staff, and it is unclear if any of those who left or were fired have returned," said Rachel Greszler, an expert at the Heritage Foundation. "But another factor at play is the role of unions in driving up costs and hampering airlines' abilities to run their businesses as they know best."