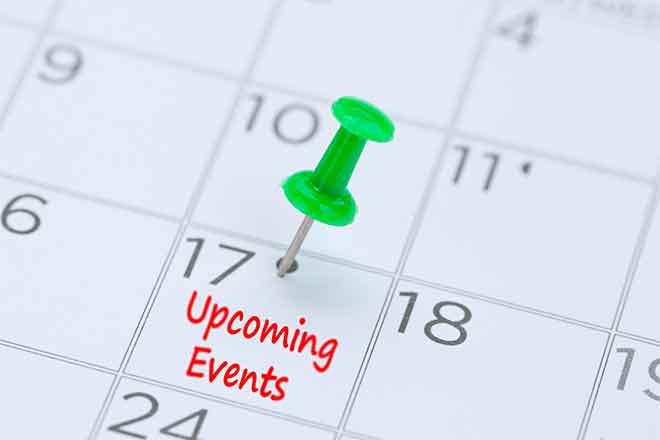 Published
Friday, January 17, 2020
Kiowa County Commissioners Meeting Jan-27 Feb-12 Open to the public 9:00am - Commissioners will recess 12 - 1 for lunch - 4 day notice is preferred for posted agenda
Eads Drivers License Schedule Jan -28-29
Kiowa County Clerk & Recorder Office will be CLOSED January 20-22 for Training. Sorry for Any Inconvience
FREE DUMP DAY Eads Landfill Accepting Regular Residential Waste from KIOWA COUNTY RESIDENTS ONLY Saturday January 25, 2020 - 8:00 am to 3:30 pm
2020 High Plains Snow Goose Festival Photo Contest. Entry Deadline: 5pm Jan 31, 2020. More information at www.highplainssnowgoose.com
High Plains Snow Goose Festival Thurs Feb 6, 2020 - Sun Feb 10, 2020. For complete activity schedule go to https://highplainssnowgoose.com/2020-schedule
High Plains Snow Goose Festival Trade Show/Craft Fair Silent Auction Feb 7-12pm-4pm; Feb 8- 8am-4pm Lamar High School -1900 S 11st -Lamar CO
Eads Drivers License DD-214 or Active Military ID must be presented at time of renewal for Military Insignia to be placed on you license
MVR Reports available Kiowa County Clerk Office 1305 Goff St. 719-438-5421
Sand Creek Massacre National Historic Site Winter Hours. The park is open Monday through Friday 9am to 4pm. Closed Saturday and Sunday. Ranger programs will be offered at 10am and 2pm Monday through Friday. For more information, contact Teri Jobe, Sand Creek Massacre NHS, (719) 438-5916 or visit www.nps.gov/sand. Entrance to the Sand Creek Massacre NHS is free.
Kiowa County Public Library has a year-round book sale!