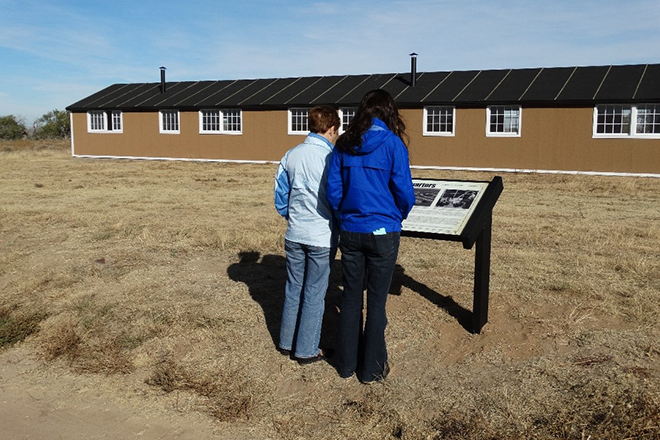 Published
Friday, July 30, 2021
(The Center Square) - The U.S. House of Representatives passed legislation Thursday that would make the site of a World War II Japanese internment camp in southeastern Colorado a National Historic Site.
The legislation, which was first introduced in April by Reps. Joe Neguse, D-Colo., and Ken Buck, R-Colo., would designate the Granada Relocation Center - commonly known as Camp Amache - as the Amache National Historic Site, which would be managed by the U.S. National Park Service (NPS).
The legislation passed the House on Thursday in a 416-2 vote and moves to the U.S. Senate, where it's sponsored by Sens. Michael Bennet, D-Colo., and John Hickenlooper, D-Colo.
The site, which is currently designated as a National Historic Landmark, at its peak had 7,300 Japanese American and Japanese immigrant internees, according to NPS.
"The story of Amache is an important one," Neguse said in a statement. "Designation of Amache as a National Historic Site will help us to honor and preserve the stories of many survivors who lived through this dark moment in our nation's history, and provide education and healing for future generations."
Buck urged the legislation's "swift passage" in the Senate and said it's important "because it recognizes the horrible injustices committed against Japanese Americans and preserves the site for people throughout Colorado and the United States."
Gov. Jared Polis, who previously endorsed the legislation, said Colorado is "home to world-class national parks and adding the Amache site honors those values and our history."