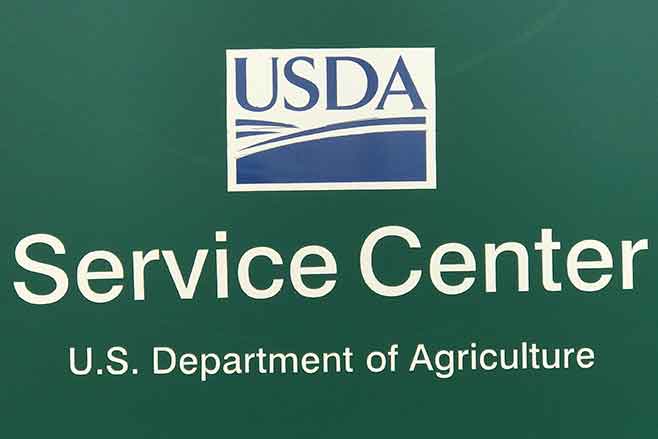 Published
Monday, June 10, 2019
IMPORTANT DATES TO REMEMBER
2019 SPRING CROP CERTIFICATION DEADLINE - JULY 15 - call and schedule your appointment!
OPERATORS: Visit the office to sign the CCC-633EZ LDP form for 2019 crops.
FSA Farm Loan personnel in Eads Office - June 11
COC Meeting - TBD
CRP Primary Nesting Season March 15 - July 15
Disclaimer: Information in this UPDATE is pertinent to Kiowa County FSA only. Producers reading this and that do not have FSA interest in Kiowa County are advised to contact their local FSA Office.
MOISTURE
Much of SE Colorado benefited from the much-needed moisture this past week. Here at the office since June 1 we have received nine tenths. Majority of the county received some moisture and the planting of spring crops for some is complete and others are still planting.
May and June 2019 have been completely different from a year ago. What a difference a year makes, the two maps below reflect the drought conditions in the state at the same time in 2018, compared to same time in 2019. Anytime this area is not depicted with any color on the Drought Monitor is a positive.
This time last year, the office was busy with spring certification, ARCPLC signup and Livestock Forage Program.
County Committee Nominations
Farm Service Agency will begin accepting nominations for county committee members on Friday, June 14, 2019. Agricultural producers who participate or cooperate in an FSA program may be nominated for candidacy for the county committee. Individuals may nominate themselves or others as a candidate. In Kiowa County, Local Administrative Area or (LAA) 3, which is described as County Rd. 27 west to county line, will participate in the election. This area is currently represented by Michael Zimmerman.
Committees make important decisions about how federal farm programs are administered locally. Their input is vital on how FSA carries out disaster programs, as well as conservation, commodity and price support programs, county office employment and other agricultural issues.
Nationwide, more than 7,700 dedicated members of the agricultural community serving on FSA county committees. The committees are made of three to 11 members and typically meet once a month. Members serve three-year terms. Producers serving on our FSA county committees play a critical role in the day-to-day operations of the agency.
Producers should visit their local FSA office today to find out how to get involved in their county's election. Check with your local USDA service center to see if your local administrative area is up for election this year. Organizations, including those representing beginning, women and minority producers, also may nominate candidates.
To be considered, a producer must sign an FSA-669A nomination form. The form and other information about FSA county committee elections are available at fsa.usda.gov/elections. All nomination forms for the 2019 election must be postmarked or received in the local FSA office by Aug. 1, 2019.
Election ballots will be mailed to eligible voters beginning Nov. 4, 2019. Read more to learn about important election dates.
Kiowa County FSA Committee
Destiny Haase - LAA 2 - Central area - Committee Chairperson
Sean Harkness - LAA 1 - East area - Committee Vice-Chairperson
Michael Zimmerman - LAA3 - West area - Committee Regular Member
USDA SERVICE CENTER CONTACT INFORMATION
409 E Lowell Ave.
PO Box 188 - Eads, CO 81036
Telephone 719-438-5851 FSA (Ext 2), NRCS (Ext 3). FSA Fax number: fax2mail 844-332-7501
KIOWA COUNTY FARM LOAN CONTACT INFO - CALL FOR AN APPOINTMENT
Telephone 719-336-3437 (ext2)
Mary Rhoades, mary.rhoades@usda.gov,
Nicole Lubbers, nicole.lubbers@usda.gov
SERVICE CENTER OFFICE HOURS:
Monday through Friday - 8:00 a.m. to 4:30 p.m. Friday, by appointment only.
FSA INFORMATION
Visit website www.Farmers.gov for up to date information on the 2018 Farm Bill.
For information on programs visit our website located at www.fsa.usda.gov or like us on Facebook or follow us on Twitter.
USDA is an equal opportunity employer.