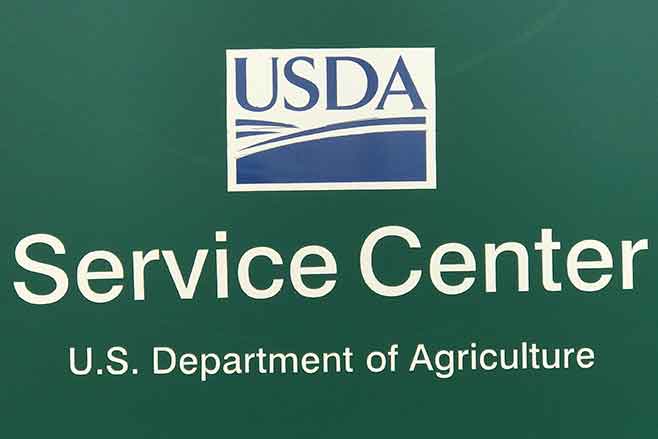 Published
Tuesday, September 1, 2020
IMPORTANT DATES TO REMEMBER:
NAP DEADLINE - Triticale - September 1, 2020
SERVICE CENTER CLOSED - Monday, September 7, 2020 - Labor Day
NRCS CRP SIGNUP #54 CONSERVATION PLANS RETURNED - SEPTEMBER 10, 2020
CFAP - Signup May 26 - SEPTEMBER 11, 2020
CRP EMERGENCY GRAZING DEADLINE TO REQUEST - SEPTEMBER 24, 2020
2020 PLC YIELD UPDATE - Deadline September 30, 2020
LFP - Signup ends January 30, 2021
Disclaimer: Information in this UPDATE is pertinent to Kiowa County FSA only. Producers reading this and that do not have FSA interest in Kiowa County are advised to contact their local FSA Office.
SERVICE CENTER CLOSED
The USDA Service Center will be closed on Monday, September 7, 2020 in observance of Labor Day. The Service Center will reopen on Tuesday, September 8, 2020.
FAIR
The Service Center will maintain regular business hours during the Kiowa County Fair and Rodeo (September 7-12); Monday through Friday, 8:00 a.m. to 4:30 p.m.
DROUGHT MONITOR
The central area of Kiowa County was rated a D4 (extreme drought) this past week on the Drought Monitor as conditions in the area are some of the worst many long time residents have witnessed. There were reports of rain near Sheridan Lake last Friday night; however there no rainfall amounts have been recorded on weather sites.
To finish out the weather report for August here in Eads; the temperature average high was 94, average low 61 and a total of .28 hundredths of moisture for the month of August was received. That puts Eads at just a little over 2 inches of precipitation for the past 4 months. The long-term monthly average for Kiowa County May - August is a total of 9.35 inches. For the year, Eads is at 3.53 total moisture received. To say we are dry; is an understatement.
NRCS CONSERVATION PLANS
CRP signup #54 Conservation Plans for accepted offers were mailed out two weeks ago, from the NRCS Office. The Conservation Plan must be signed by all participants on the CRP contract before the contract can be approved by the County Committee. The deadline to return the signed conservation plan(s) is September 10, 2020.
If producers do not wish to continue with the accepted offer must write a statement. The statement must be signed by all producers on the CRP-1 contract and be sent to the FSA office.
The effective date of the Signup #54 contracts is October 1, 2020.
EXPIRING CONTRACTS
Landowners and operators who did not reoffer expiring CRP land are reminded to secure a conservation plan with NRCS prior to destroying and planting a covered commodity on the expiring acres.
2019 PLC PAYMENT RATES
Price Loss Coverage payments will be issued in October on 2019 approved contracts to eligible producers on the contracts. The projected and final payment rates for 2019 program year were updated on August 28, 2020.
Wheat - final - 92 cents bushel
Barley - final - 26 cents bushel
Oats - final - zero
Corn - projected - 10 cents bushel
Grain Sorghum - projected - 70 cents bushel
Sunflowers -- projected - .0075 pound
PLC payments are computed per commodity on farms that elected the PLC program as follows:
85% of base acres x PLC farm yield x payment rate x share x sequestration rate of 5.9% = payment
CRP EMERGENCY HAYING and GRAZING REQUEST DEADLINE
The following information was received August 27, 2020 concerning the deadline to request to hay and graze CRP under Emergency provisions.
GRAZING REQUEST DEADLINE
The last date to request Emergency grazing of CRP acres in Kiowa County will be September 24, 2020. Requests received and approved prior to September 24, 2020 can begin grazing; however, the livestock must be removed by September 24 and cannot resume grazing the CRP acreage until October 24, 2020 to finish out the remaining days of grazing. Requests to graze after September 24th will not be approved.
HAYING REQUEST DEADLINE
The last date to request Emergency haying on 50% of CRP acres is also September 24, 2020; however, the swathing and baling must be completed by that same date. Therefore, producers who are considering haying CRP acres should be submitting the request to hay so that NRCS can make a determination as to whether haying can be completed.
Below is a brief review of the Emergency haying and grazing rules as of July 29, 2020 - this is a repeat from a previous UPDATE.
New requests to graze CRP under Emergency conditions will be required to abide by the following guidelines.
Producers are allowed 90 days of approved grazing however;
Grazing must cease on September 24, 2020 for producers grazing CRP acres in Kiowa County.
Grazing may continue 30 days later on October 24, 2020 if:


FSA is notified that grazing will continue
Existing cover supports additional grazing
Grazed only for the remainder of the prescribed 90 days. The 90 days begin based on the date the grazing plan and Conservation Plan is approved by FSA.
CRP HAYING
Haying CRP acreage is available now through September 24th, due to the fact Kiowa County is approved for Livestock Forage Program (LFP), producers wishing to hay CRP acreage will be limited to haying 50% of the contract acreage. The swathing and baling must to be completed prior to September 24, 2020 and the bales must be removed within 15 days after baling.
CRP participants requesting CRP emergency haying and grazing must do the following:
Submit a signed request on a CRP-117.
Sign the terms and conditions provided by the FSA Office.
Obtain a modified conservation plan.


NRCS will be doing a field inspection prior to approval for haying. A 6-inch grass height must be present in order to be approved to hay the acreage.
MAINTAINING EXISTING CRP COVER
Want to remind CRP producers, it is your responsibility to determine if the permanent cover can continue to sustain the grazing livestock; with the continued drought conditions the permanent cover may not justify continued grazing. When producers submitted the request to graze CRP, the grazing plan that was sent to both the grazing producer and the CRP producer is only a tool for stocking rates.
There is a statement on the grazing plan which is below and needs to be adhered to.
The stocking rate computed is based on estimated available forage. The number of head and days grazed can be adjusted (increased/decreased) as long as the desired outcome is achieved, and the vegetative cover is maintained. If the number of head is increased, then the days grazed should decrease. It is the responsibility of the producer to adjust the stocking rate (#head or days grazed) and ensure livestock are removed in a timely manner.
Emergency grazing must be completed by the earlier of:
The days listed on the NRCS grazing plan;
The existing cover reaches minimum height of 4 inches; or
Drought conditions improve
If the CRP producer determines that grazing must cease as the existing cover cannot sustain continued grazing; the producer grazing must remove the livestock. Don't jeopardize compliance on your CRP contract. All compliance issues are handled by the FSA County Committee and will involve payment reductions to the annual rental payment