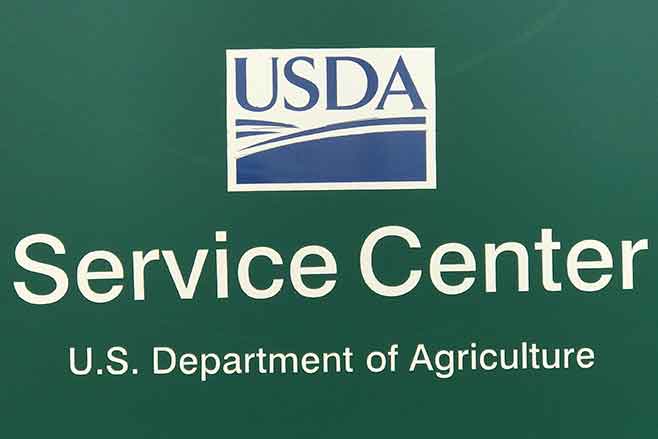 Published
Friday, August 19, 2016
By Eads USDA Service Center Staff
IMPORTANT DATES TO REMEMBER:
Monday, September 5th, USDA office closed for Labor Day
Tuesday, Wednesday, September 7th and 8th - NRCS office closed- FSA short staffed
Kiowa County COC meeting - September 13th
September 14th - Last day for CRP Routine Grazing and Haying.
2nd Tuesday each month - Farm Loan personnel in Kiowa County FSA Office.
CRP GRASSLANDS SIGNUP - No date announced for deadline.
Loan Deficiency Payments
The office released a large number of the LDP payments this past week. However, producers with white wheat have not been paid due to the fact the software issues. Therefore, producer who have white wheat production, or have not returned their 2016 Adjusted Gross Income forms have not been paid. Again, we appreciate your patience.
LDP rates for the previous week.
The website to check daily LDP rates is as follows:
http://www.fsa.usda.gov/programs-and-services/price-support/ldp-rates/index
FARM RECORD CHANGES
The enrollment for 2016 ARC-PLC was completed August 1st. Producer that have sold land after that date need to supply the FSA offices with a deed for ownership changes or a signed lease for operator changes if the farm changes will affect the 2016 ARC-PLC shares on the contract. September 30th is the last day for approving any revisions for 2016 ARC-PLC contracts.
ARC-PLC/LDP/MARKET GAIN $125,000 PAYMENT LIMITATION
With LDP's (Loan Deficiency Payment) triggering for 2016 and the projected 2016 ARC-PLC payments for wheat being quite large. Producers need to be aware that those two payments for program year 2016 will be attributed to their individual $125,000.00 payment limit. Another program that will attribute any earned dollars to the 125K limit will be market gains for marketing assistance loans. Hypothetical example -
2016 LDP payments - $5,000.00
2016 ARC-PLC payments - (not issued until October 2017) - $75,000.00
Market Gain from settling 2016 wheat loan for lower rate than original loan rate -
$9750.00
Those three earned payments total $89,750.00 of the available $125,000.00 payment limit. This is only a hypothetical example; however want to make producers aware that the $125,000.00 limit could be an issue for some. The market gains could be a large amount and the example below explains how market gains are computed.
Example - Producer obtains a 2016 marketing assistance loan through FSA on 75,000 bushels stored on the farm. The loan rate for Kiowa County is $3.03 therefore the amount of the loan is $227,250.00 (75,000 x $3.03). After 3 months the producer has negotiated with an elevator to sell the wheat under loan for a price higher than the $3.03 price. Producer notifies FSA to obtain a marketing authorization to deliver the grain to the elevator and due to low wheat prices the posted county price for the county on the day he obtains the marketing authorization is $2.90. The producer can 'lock- in' a repayment rate on a CCC-697 form for $2.90 for 60 days which will give the producer time to deliver the grain to the elevator. After the grain is delivered the FSA office will deal directly with the elevator for loan pay-off, which will compute to 75,000 bu. x $2.90 = $217,500.00. The difference between the loaned amount and the repayment amount is the 'market gain'; which for this example is $9,750.00 (227,250.00 (loan amount) - $217,500.00 (repayment amount) =$9,750.00). Interest will also apply.
This is another example of why producers need to watch the LDP rates, especially those producers with marketing assistance loans.
To read the terms and conditions of a CCC-697 'Marketing Assistance Loan Repayment Rate' producers can view the form online on the public FSA forms site or visit an FSA office for a copy.
USDA SERVICE CENTER CONTACT INFORMATION
Telephone 719-438-5851 FSA (Ext 2), NRCS (Ext 3). FSA Fax number: fax2mail 844-332-7501
E-mail individuals firstname.lastname@co.usda.gov (Example firstname.lastname@co.usda.gov, dawna.weirich, charla.ferris, hallie.barlow, marvin.watson, marlin.miller,
KIOWA COUNTY FARM LOAN CONTACT INFO
Telephone 719-336-3437 (ext2) Natalie Bond; natalie.bond@co.usda.gov; Mary Rhoades, mary.rhoades@co.usda.gov
SERVICE CENTER OFFICE HOURS:
Monday through Friday - 8:00 a.m. to 4:30 p.m. By appointment only on Friday.
FSA INFORMATION
For information on programs visit our website located at www.fsa.usda.gov or like us on Facebook, or follow us on Twitter.