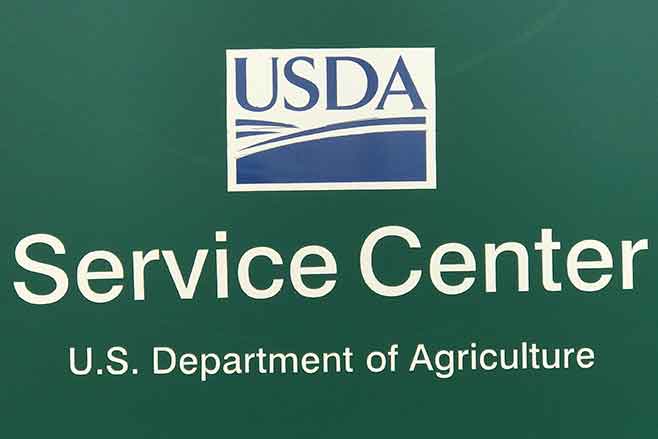 Published
Wednesday, January 13, 2021
IMPORTANT DATES TO REMEMBER:
USDA Service Center closed - Monday, January 18, 2021
2021 ARCPLC signup - begins October 13 - ends March 15, 2021
LFP - Signup ends January 30, 2021
CRP General CRP signup #56 - January 4 - February 12
Disclaimer: Information in this UPDATE is pertinent to Kiowa County FSA only. Producers reading this and that do not have FSA interest in Kiowa County are advised to contact their local FSA Office.
THE USDA SERVICE CENTER HAS A DROP BOX AVAILABLE ON THE EAST SIDE OF THE BUILDING.
SERVICE CENTER CLOSED
All USDA Service Centers will be closed on Monday, January 18, 2021 in observance of Martin Luther King Birthday. Service Centers will reopen on Tuesday, January 19th.
CRP ZOOM MEETING
With COVID 19 restrictions, producer informational meetings are not possible. The FSA State Office in conjunction with CSU Extension will be providing the information to producers through a ZOOM meeting. Below is the information to register for the meeting which will be on Thursday January 14th. Even if you are unable to attend the live version - producers who are registered for the meeting will receive an email with the recorded version for later viewing.
Signup for general CRP will be open from Jan. 4, 2021, to Feb. 12, 2021, and signup for CRP Grasslands runs from March 15, 2021 to April 23, 2021. Both programs are competitive and provide annual rental payments for land devoted to conservation purposes. CSU Extension and the Colorado Farm Service Agency have teamed up to conduct a CRP webinar.
The webinar will be held Thursday, January 14 from 7:00 p.m. to 8:30 p.m. MST.
Register in advance for this meeting: https://zoom.us/meeting/register/tJMqcemoqT8qH91B-kFUE02e4bMhEqG0ZQWI
After registering, you will receive a confirmation email containing information about joining the webinar.
The webinar is free but limited to the first 500 who register. The session will be recorded and made available to anyone who can't attend the live webinar.
For more information, contact Jeff Tranel at 719-251-0990 or email at Jeffrey.tranel@colostate.edu.
Persons with disabilities who require accommodations to attend or participate in this meeting should contact Brandon Terrazas at 720-544-2885 or Federal Relay Service at 1-800-877-8339.
DROUGHT CONDITIONS
The current U.S. Drought monitor map continues to reflect Kiowa County is a D4 - exceptional drought. The balance of SE Colorado counties reflects D2 severe to D3 extreme rating. The small portion of snow here and there have helped with the drought conditions. There always seems to be snow followed by wind or vise versa - which doesn't help the drought conditions. Once the growing season of 2021 begins, hopefully SE Colorado experiences a wet spring and summer