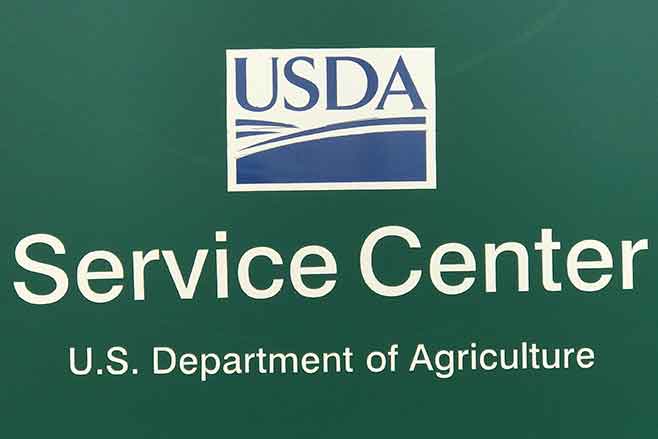 Published
Tuesday, June 4, 2019
IMPORTANT DATES TO REMEMBER:
2019 SPRING CROP CERTIFICATION DEADLINE - JULY 15th- call and schedule your appointment!
OPERATORS: Visit the office to sign the CCC-633EZ LDP form for 2019 crops.
FSA Farm Loan personnel in Eads Office - June 11th
COC Meeting - TBD
CRP Primary Nesting Season March 15th- July 15th.
Disclaimer: Information in this UPDATE is pertinent to Kiowa County FSA only. Producers reading this and that do not have FSA interest in Kiowa County are advised to contact their local FSA Office.
MAINTENANCE RATES
Each year the County Committee (COC) must establish maintenance rates for both CRP and the ARC-PLC programs. The rates will be assessed to program contract holders that are determined to be non-compliant and have violated terms and conditions of the respected program contract.
When a violation occurs, producers are notified of the violation and the COC will request a letter or attendance at the COC meeting. The COC must decide if the producer acted in 'good' or 'bad' faith.
A good faith determination, the maintenance rates below will be assessed, a bad faith determination the contract will terminated. Terminated contracts for noncompliance the participant(s) must refund all issued payments, plus interest and liquidated damages.
For CRP, payment reductions cannot exceed the annual rental payment for the year.
For ARCPLC payment reductions, the producer is sent a warning letter of the violation and is given the opportunity to remedy the issue within a certain deadline.
For 2019 the rates are as follows:
CRP MAINTENANCE RATES -

RATE per ac .

Unauthorized Grazing

$12

x2

Unauthorized Haying

$30

x2

Non-control of weeds

$10

x2

Wind & Water erosion

$10

x2

Failure to maintain cover or establish temp or perm. Cover

$40

x2

ARC-PLC Rates

Wind and Water erosion

$15

x 1.5

Noxious weeds

$20

x 1.5
The U.S. Department of Agriculture (USDA) is offering farm ownership microloans, creating a new financing avenue for farmers to buy and improve property. These microloans are especially helpful to beginning or underserved farmers, U.S. veterans looking for a career in farming, and those who have small and mid-sized farming operations.
The microloan program has been hugely successful, providing more than 16,800 low-interest loans, totaling over $373 million to producers across the country.
Microloans have helped farmers and ranchers with operating costs, such as feed, fertilizer, tools, fencing, equipment, and living expenses since 2013. Seventy percent of loans have gone to new farmers.
Now, microloans will be available to also help with farm land and building purchases, and soil and water conservation improvements. FSA designed the expanded program to simplify the application process, expand eligibility requirements and expedite smaller real estate loans to help farmers strengthen their operations.
Microloans provide up to $50,000 to qualified producers and can be issued to the applicant directly from the USDA Farm Service Agency (FSA).
To learn more about the FSA microloan program visit www.fsa.usda.gov/microloans, or contact your local FSA office.