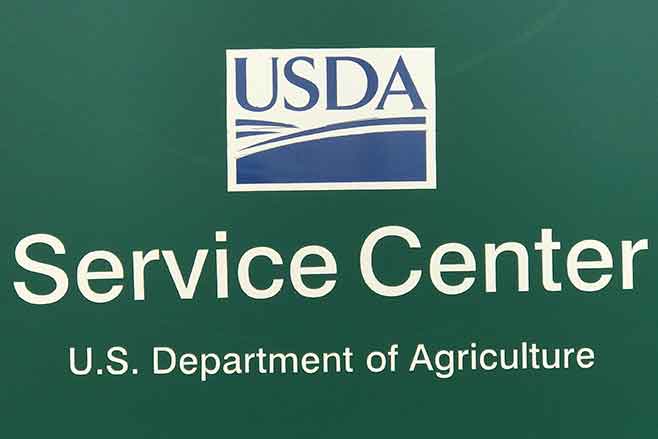 Published
Tuesday, April 14, 2020
IMPORTANT DATES TO REMEMBER:
REQUIRED PRODUCER RESPONSE FOR CRP ACCEPTED OFFERS - DEADLINE APRIL 30
2020- ARCPLC enrollment - Deadline June 30, 2020
2020 PLC YIELD UPDATE - September 30, 2020
WHIP+ signup - Begins March 23, 2020
CRP Grasslands Signup - signup March 16 - May 15 - $6.00 an acre in Kiowa
Disclaimer: Information in this UPDATE is pertinent to Kiowa County FSA only. Producers reading this and that do not have FSA interest in Kiowa County are advised to contact their local FSA Office.
COVID-19 USDA GUIDANCE
There is no public access allowed into the Service Center at this time. Customers can call 719-438-5851 and schedule a phone appointment or can call with questions. The staff is working and will continue to provide customer service. Customers can use email, fax and phones to contact the office and/or employees. Contact information is provided below.
USDA Service Centers Open for Business by Phone Appointment Only
U.S. Department of Agriculture Service Centers are encouraging visitors to take precautionary measures to help prevent the spread of coronavirus.
The Kiowa County USDA Service Center will continue to be open for business by phone appointment only and field work will continue with appropriate social distancing. While our program delivery staff will continue to come into the office, they will be working with our producers by phone, and using online tools whenever possible. All Service Center visitors wishing to conduct business with the Farm Service Agency, Natural Resources Conservation Service, or any other Service Center agency are required to call to schedule a phone appointment.
Farm Service Agency: (719) 438-5851 extension 2 - Natural Resources Conservation Service: (719) 438-5851 extension 3
Employees may also be contacted by email, the addresses are listed below in the Service Center contact information.
Online services are available to customers with an eAuth account, which provides access to the farmers.gov portal where producers can view USDA farm loan information and payments and view and track certain USDA program applications and payments. Online NRCS services are available to customers through the Conservation Client Gateway. Customers can track payments, report completed practices, request conservation assistance, and electronically sign documents. Customers who do not already have an eAuth account can enroll at farmers.gov/sign-in.
For the most current updates on available services and Service Center status visit farmers.gov/coronavirus.
ACCEPTED CRP OFFERS
CRP Signup #54, accepted offer letters were mailed out for Kiowa County producers, be reminded the LETTERS WERE MAILED OUT TO CONTACT PERSON FOR THE OFFER. Offers with multiple participants will need to contact the operator or the contact person listed on the offer for results of the offer.
ACCEPTED OFFERS
Producer has 30 days from March 31 to notify the FSA office if they wish to continue with the offer, the sooner the better. If the FSA office does not receive notification from a producer on the offer by April 30, the offer will be determined rejected. Producers can contact FSA by phone, email or fax and producers with email addresses will receive a receipt for service notification from FSA. Once FSA receives that notification, NRCS will begin work on the CPO or Conservation Plan of Operation for the offer. Producers will be notified by NRCS once the CPO is ready for review and signature. Upon completion of the CPO, signatures obtained on all forms and eligibility forms completed the offer will be approved by the FSA County Committee no later than September 30, 2020. Once approved, the offer becomes an approved contract. Producers can withdraw an offer at any point, prior to approval of the offer, without FSA assessing liquidated damages. FSA will assess liquidated damages for any reason to an approved CRP contract.
2020 CROP YEAR LOAN RATES
Kiowa County FSA crop year loan rates for Marketing Assistance Loan are as follows -
Wheat - $2.97 bu.
Grain Sorghum - $3.88 cwt.
Corn - $2.34 bu.
FSA Adds Farm Loan Flexibilities
Farm loans are critical for annual operating and family living expenses, emergency needs and cash flow, especially in tough times. The Farm Service Agency (FSA) is providing additional flexibilities to provide producers with credit options. We encourage direct loan applicants and borrowers to contact their county office to discuss these programs and any current, and future, temporary changes to farm loan deadlines and the loan servicing options available. Customers participating in FSA's guaranteed loan programs are encouraged to contact their lender. For a full list of flexibilities, visit farmers.gov/coronavirus.