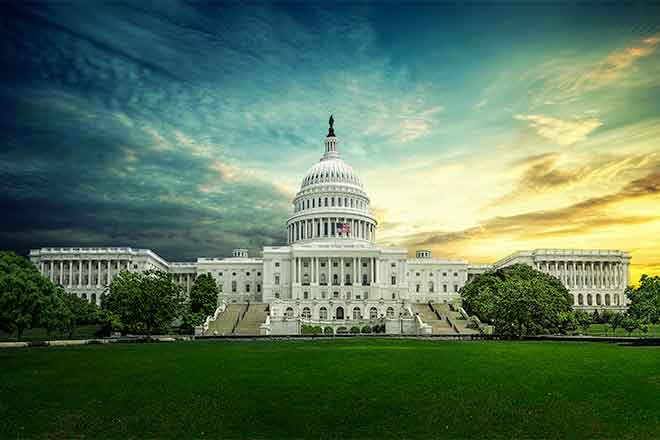 Published
Friday, April 21, 2023
(The Center Square) - Virginia Sen. Tim Kaine and 22 of his colleagues have introduced legislation in the U.S. Senate to ban members of Congress from stock trading.
The legislation, Ending Trading and Holdings in Congressional Stocks Act, or ETHICS Act for short, would prohibit members of Congress, their spouses and dependent children from owning or trading securities, commodities or futures.
Supporters of the bill argue members of Congress are at an advantage when it comes to forecasting the market. "Lawmakers often have advance notice of investigations, hearings, and legislation that can impact stock prices, or can move markets by supporting or enacting policy changes that affect companies or industries," according to a news release from Kaine's office.
Proponents of the bill applaud the legislation as the "strongest congressional stock trading ban bill that has been introduced to date," said Dylan Hedtler-Gaudette of Project on Government Oversight. "The bill also covers spouses and dependent children, which was a glaring loophole in previous proposals.
Campaign Legal Center, a nonpartisan watchdog group, claims prior to the pandemic, several members of Congress "made over a thousand financial transactions after receiving closed-door briefings."
A bipartisan companion piece of legislation has been introduced to the House of Representatives led by Reps. Raja Krishnamoorthi D-IL and Michael Cloud R-TX. If the legislation becomes law, members would be given several options on what to do with covered assets they own. The legislation would allow members to divest or diversifying into "allowable assets - such as mutual funds - or placing assets into a Qualified Blind Trust."
POGO said in order for the assets to be "truly blind," there would be a divestiture requirement to "ensure it is truly blind." The group added, "trustees must sell original covered assets on behalf of the member within 120 days of the establishing of a QBT, or within 120 days of their new term following reelection for members with existing QBTs."
The legislation includes penalties for members who continue to hold or trade assets in addition to breaking QBT communications rules. Members who continue holding or trading covered assets would be penalized at least the same amount of the members' monthly pay or 10 percent of the value of each asset violation.
There would also be a penalty for members who break the QBT communications rules, which would be up to $10,000 per communication or 1 percent of the QBT value when the violation was committed, or whichever amount is higher.
Supporters of the bill, including Kaine, say the bill aligns with what voters want. "Even in a divided climate, polling consistently shows that 70 percent of voters support banning members of Congress from holding individual stocks," according to a release from Kaine's office.
"Americans deserve to know that their representative in Congress' top priority is the well-being of their constituents--not their own personal bottom lines," said Kaine. "I support this effort to put commonsense limits in place to help make sure that's the case."
POGO predicts success for the legislation, citing bipartisan support in the House and the support of Majority Leader Sen. Chuck Schumer D-NY in the Senate. "It has the backing of the person (Schumer) who ultimately controls what bills come to the Senate floor for a vote." The group expressed "cautious optimism for the chance that the bill will at least pass the Senate."
The CLC is urging Biden to keep his campaign promise. "He promised the American people that he would advocate for them by pushing Congress to free itself from the inherent conflict of interest stock trading presents, said Danielle Caputo, legal counsel for CLC. "Voters have a right to know that public officials are working in their best interests. It is time for President Biden to keep his promise to ensure that members are not influenced by their own financial holdings."