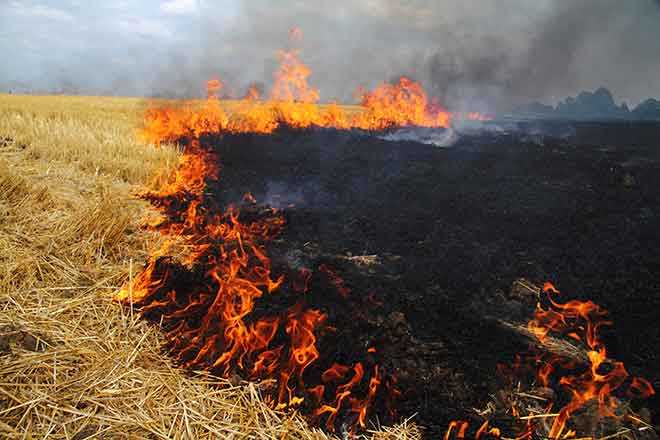 Published
Sunday, September 29, 2019
Much of the eastern Colorado plains and central mountains are under a red flag warning for high fire risk Sunday, with similar conditions expected to return Monday for at least part of the area.
Winds are predicted to gust as high as 60 miles per hour. In combination with low relative humidity, any fires that do start could spread rapidly. Humidity may fall as low as 10 percent for parts of Colorado.
The National Weather Services is cautioning against any outdoor burning or other activities that could spark a fire. The NWS also encourages reporting any fires immediately, which will give firefighters the best chance to bring blazes under control and minimize the threat to life and property.
The strongest winds are expected to be at higher mountain elevations, while the eastern plains can expect gusts to 45 miles per hour.
Temperatures in the upper 80s and low 90s are predicted at lower elevations for both days. Mountain valleys can look for high temperatures in the 70s.
By Tuesday, temperatures at lower elevations are expected to drop back to the 50s and 60s, and the chance for rain increases, particularly for southeast Colorado Tuesday night.
Sunday's red flag warning will be in effect from noon through 7:00 p.m.
Colorado counties covered by the warning include all or portions of
Yuma
Washington
Morgan
Weld
Boulder
Grand
Summit
Lake
Chaffee
Clear Creek
Jefferson
Broomfield
Adams
Denver
Arapahoe
Douglas
Elbert
Lincoln
Kit Carson
Cheyenne
Kiowa
Bent
Otero
Crowley
Pueblo
El Paso
Teller
Park
Fremont
Custer
Huerfano
Las Animas
Costilla
Conejos
Alamosa
Rio Grande
Saguache
Several Kansas counties along the northeast Colorado border are also included in the warning.