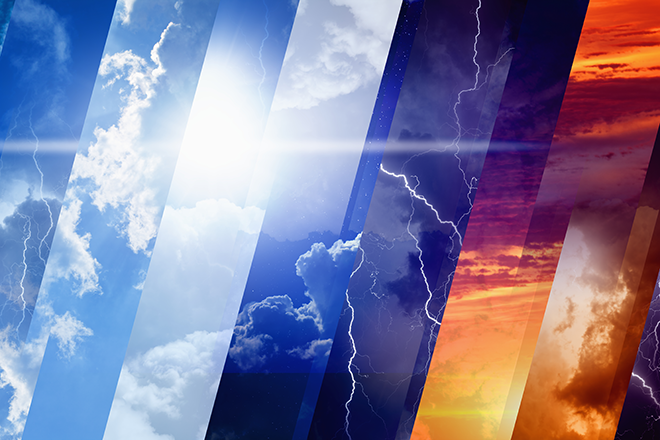 Published
Sunday, April 30, 2017
By Chris Sorensen
A late season winter storm which brought rain and snow to eastern Colorado is continuing to move into Kansas Sunday morning.
The winter storm warning which was originally in effect for all the southeast counties, remains in place for Kiowa, Crowley, Otero, Bent, Prowers, and Baca counties until 1:00 p.m. Sunday. A blizzard warning also remains in effect for eastern Cheyenne and Kit Carson counties.
At 7:00 a.m., multiple road closures were in effect due to adverse conditions, including Highway 287 from Lamar to the Colorado-Oklahoma border, Interstate 70 east from Burlington to the Colorado-Kansas border, Highway 10 from La Junta to Walsenburg, Highway 94 from Highway 287 to Ellicott, Highway 86 from Interstate 70 to Kiowa, Highway 160 from Trinidad to Springfield, and Highway 389 from Highway 160 to the Colorado-New Mexico border. While the Colorado Department of Transportation continues to caution against unnecessary travel, if you must go out, check www.cotrip.org for the latest road conditions and closures.
Snowfall amounts over the past 24 hours from the storm, which started Friday evening, varied widely. Two inches was reported near Karval, while Cheyenne Wells had 4.5 inches. Lamar reports 6.7 inches, and La Junta had 7.5 inches. Manzanola had 10 inches, while Avondale reported 13, as did Springfield. Rye and Beulah reported around 28 inches. Drought conditions, which have moderated significantly throughout April, are expected to show additional improvement following the weekend storm.
North wind will continue Sunday in the 30 to 40 mile-per-hour range, with higher gusts expected, then taper off during the evening hours. Snow will continue over the far southeast corner of Colorado through the morning. A freeze warning remains in effect for the Interstate 25 corridor until 8:00 a.m., and another warning may be posted for Monday night as temperatures drop to the low 30s.
Sunday's temperatures will rise into the 40s, well below the average for this time of year.
Temperatures Monday will rise further into the 50s and low 60s - still below seasonal averages - under mostly sunny skies.
Tuesday's highs will be similar, and the day will start off dry. A new weather system begins to move into the area later in the day, which is expected to bring a widespread rain/snow mix Tuesday night, continuing into Wednesday, however little snow accumulation is expected.
Highs in the 50s continue Wednesday, then increase to more seasonal 60 and 70s Thursday and Friday.