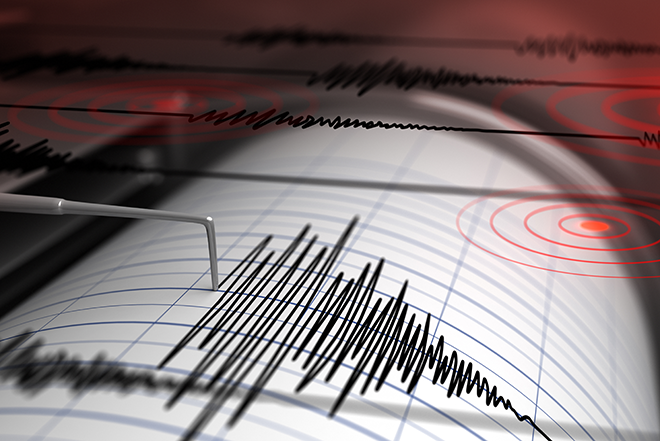 Published
Friday, September 8, 2017
An 8.1 magnitude earthquake was recorded offshore from Chiapas, Mexico, overnight according to the United States Geological Survey.
The quake occurred nearly 44 miles below the surface at 10:50 p.m. mountain time Thursday, and was reported to be felt in Austin, Texas, nearly 1,300 miles away.
A tsunami warning was issued along the Central America west coast following the quake, and included locations as far away a New Zealand and Antarctica. Tsunami waves up to 10 feet were possible along parts of the Mexican coast, and one to three feet in more remote areas around the Pacific. Waves are expected to hit Antarctica around 8:00 p.m. mountain time. Hawaii, American Samoa and Guam are not expecting tsunami impacts.
The area is seismically active, and has experienced eight other earthquakes measuring between 7.0 and 7.5 over the past 100 years. A 7.4 earthquake occurred offshore from Guatemala - just to the south of Thursday's quake - in November 2012, killing nearly 50 people.
The initial earthquake has been followed by more than two dozen aftershocks measuring from 4.2 to 5.7 on the Richter Scale. The most recent occurred just after 6:00 a.m. and measured 5.2.
Southern Mexico faces another threat over the coming days as Hurricane Katia, currently in the Gulf of Mexico, is on a path for landfall north of where the earthquake occurred. The storm is expected to rapidly weaken after coming on shore, but will still be capable of causing damage and flooding.
Late last week, a series of nearly 200 earthquakes began near Soda Springs in southeast Idaho. The first quake, measuring 5.3, occurred Saturday evening. Quakes measuring from 1.6 to 4.5 have continued through early Friday morning.
Map: Central American earthquakes 1900-2016 courtesy USGS (click for larger view)