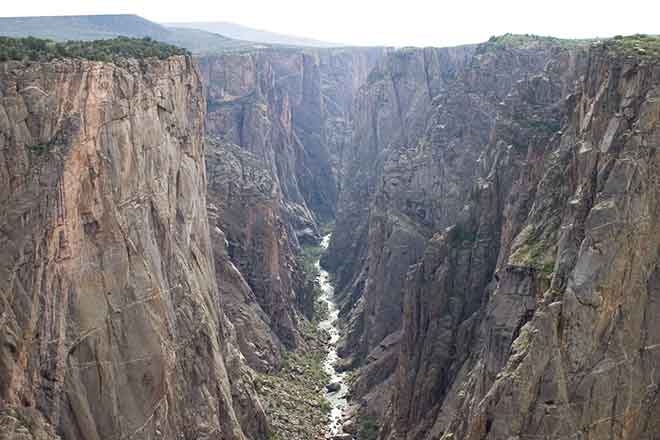 Published
Thursday, October 29, 2020
(The Center Square) - Colorado's economy received a boost last year from activities that took place on lands managed by the U.S. Department of Interior (DOI), according to the federal government.
The DOI this week released its report on economic activity for 2019, which found various activities on federal lands in Colorado contributed $7.4 billion to the state's gross domestic product (GDP), $11.4 billion in economic output, and supported over 62,400 jobs.
Among the activities that take place on DOI lands are recreation, energy and mineral development, livestock grazing, and timber production.
More than 9 million of Colorado's 24 million acres of federal land is managed by DOI agencies, according to Congressional Research Service data. The DOI includes U.S. Fish and Wildlife (USFW), the National Park Service (NPS), and the Bureau of Land Management (BLM), which is headquartered in Grand Junction.
Rocky Mountain National Park, which is currently closed due to wildfires, was the nation's third most popular park in 2019, welcoming more than 4.6 million visitors who spent an estimated $314 million in regions surrounding the park.
The park was also closed earlier this year due to the COVID-19 pandemic.
The energy and minerals sector land managed by the DOI in Colorado supported 35,200 jobs and $5.5 billion in added value to the state's economy, according to the agency's data. Recreation supported 17,400 jobs and added $1.2 billion to GDP. Other economic activity came from payroll, grants and payments, and the grazing and timber sectors.
Across the country, activities on DOI lands supported 1.9 million jobs and $336 billion in economic output, the DOI said.
"The Trump Administration agenda for public lands management has been a major boon for communities throughout the country," Interior Secretary David Bernhardt said in a statement. "Especially this year, public lands have been a critical place of refuge for the American people and will continue to support the economic vitality of our country."