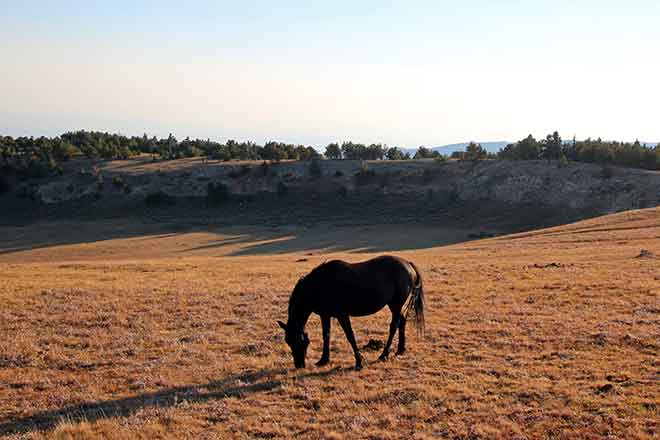 Published
Thursday, December 5, 2019
By Derek Draplin | The Center Square
The U.S. Bureau of Land Management is seeking public input for a proposal that would transfer 17,700 federal acres and mineral rights to Colorado that would cover a debt dating back over 140 years ago.
The proposal would transfer 17,700 acres and 6,000 acres of federal mineral estate to Colorado. The land transfer would settle a debt the federal government owes the state from 1876, when Colorado received statehood, the federal agency said.
"The BLM worked closely with the state of Colorado to identify the acreage proposed for transfer to match the estimated value of what the owed 9,000 acres are currently worth," BLM Colorado State Director Jamie Connell said. "We are looking forward to hearing from the public to help inform our decision."
The federal acreage is located in parts of Bent, Chaffee, Custer, Dolores, Eagle, El Paso, Garfield, Grand, Huerfano, Jackson, Kiowa, Ouray, Park, Pueblo, Routt and Weld counties, the BLM said in a statement.
The BLM said it's working within an order from Interior Secretary David Bernhardt, which says the agency must weigh recreational uses for the public in its decision to transfer public lands.
"The BLM has identified the smallest practical parcel of occupied public land for the transfer, and determined that it will not impact access to public lands used for recreation purposes," the agency said.
BLM noted that any land transfer wouldn't affect existing oil and gas leases and that existing grazing permits would be authorized by the state.