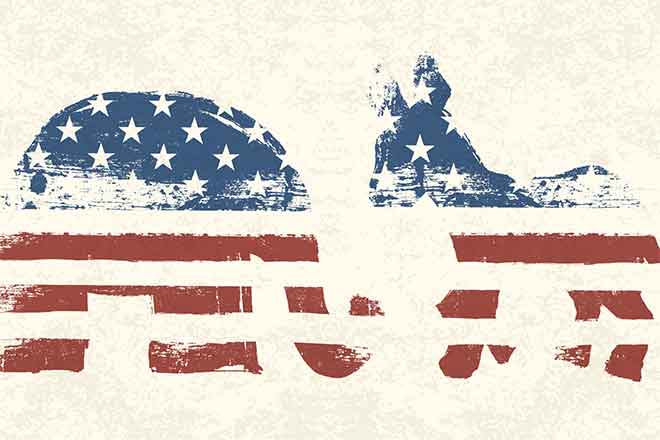 Published
Friday, November 8, 2019
By Derek Draplin | The Center Square
Unaffiliated voter turnout was up 5 percent in Colorado's election this week compared to the 2015 election, according to a polling firm.
Over 1.5 million Coloradans - 39 percent of registered voters - cast votes in Tuesday's election.
Voters rejected Proposition CC by an 8 percent margin as of Thursday, according to unofficial results. Proposition DD passed by a 2 percent margin.
Republicans had the highest percentage turnout in Tuesday's election with 34.4 percent, while Democrats made up 32.1 percent and unaffiliated voters accounted for 32.3 percent. (More than 533,000 Republicans voted; over 499,000 Democrats voted; and more than 502,000 were unaffiliated voters.)
With current CC vote at 55% no / 45% yes is apparent significant # of 502K unaffiliated voters who participated in 2019 election rejected CC, when considering 533K Republican votes cast and 495K Dem votes cast #copolitics

-- David Flaherty (@MagellanStrat) November 6, 2019
That's 5 percent more unaffiliated voters who turned out compared to 27.6 percent who voted in the 2015 election, the last off-year election with a statewide ballot initiative.
"While Democrats did somewhat close their gap with Republicans with a strong Election Day turnout, the story of the day has to be a significant increase in Unaffiliated voter turnout," Republican polling firm Magellan Strategies said in a ballot return report.
In the 2015 election, 38.3 percent of voters were Republican, four points more than this year, and 33.0 percent were Democrat, one point more than this year.
Magellan Strategies also pointed out that the unaffiliated voters this year were older than those likely to vote in the 2020 elections.
"Whereas this year nearly half of Unaffiliated voters were over the age of 55, in 2016 over half of Unaffiliated voters were under the age of 44," Magellan Strategies added. "Be careful drawing any conclusions for 2020 based on last night's results."
"Clearly among those Unaffiliated voters who did cast their ballot, the arguments against Proposition CC carried the day in the most contentious statewide battle," the firm said.
A Magellan Strategies poll from August found that 54 percent of voters at the time said they planned on voting for Proposition CC, with 30 percent saying they would reject the measure and 15 percent being undecided.
Proposition CC, referred to the ballot by the Democratic-controlled legislature, asked voters to allow state government to permanently retain excess revenue it collects rather than refund it back to taxpayers as required by the Taxpayer Bill of Rights (TABOR). The measure would have meant millions more in funding for K-12 education, higher education and transportation.
Proposition DD legalizes sports betting in Colorado and establishes a 10 percent tax, which will fund water projects in the state.