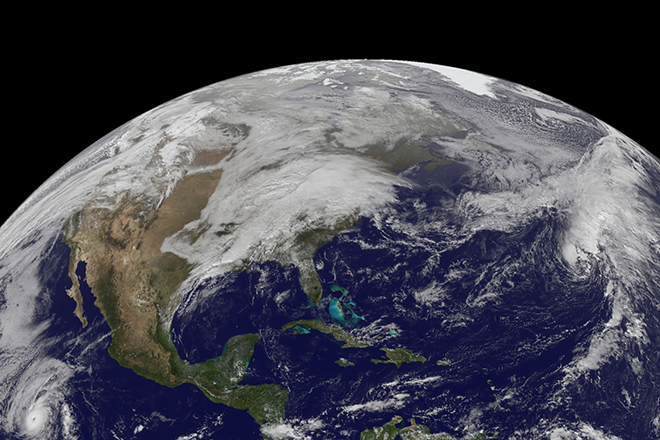 Published
Tuesday, February 23, 2021
(The Center Square) - Colorado's elected officials applauded the U.S. Department of Defense's investigation into the previous administration's decision to move the U.S. Space Command headquarters from Colorado Springs.
"We are pleased that the Department of Defense Office of the Inspector General is evaluating the selection process for the permanent location of U.S. Space Command," Colorado Gov. Jared Polis and Lt. Gov. Dianne Primavera said in a joint statement Friday.
"The process was flawed and inconsistently evaluated each of the finalist locations," the duo added. "Moving U.S. Space Command will disrupt the mission and risk our national security, threaten jobs and economic growth of our state and Southern Colorado."
The U.S. Air Force announced in January that it selected Redstone Arsenal in Huntsville, Alabama, to be the command's official headquarters, just days before President Donald Trump was set to leave the White House. That move was heavily criticized by local and state officials and business groups in Colorado. Peterson Air Force Base in Colorado Springs has served as the command's provisional headquarters since 2019.
Polis and Primavera added that they are actively working "to demonstrate why Colorado offers the ideal location for military families and space professions to work and live, including our support of military spouse licensure reciprocity, demonstrating the quality of Colorado's educational environment, and showcasing Colorado's incomparable standard of living which includes 300 days of sunshine and one of the healthiest states in the nation."
U.S. Sens. John Hickenlooper, and Michael Bennet, both Democrats, also praised the investigation.
Both Polis and Primavera were also signatories to a letter a bipartisan group of Colorado legislators sent to U.S. Secretary of Defense Lloyd Austin earlier this month urging him to pause Space Command's move to Alabama.
Other signatories included state Sens. Bob Gardner, R-Colorado Springs, Jeff Bridges, D-Englewood, and state Reps. Kim Ransom, R-Lone Tree, Donald Valdez, D-Pueblo, Shane Sandridge, R-Colorado Springs.
"There is significant risk that this hastily made and non-transparent decision will be disruptive to the service members and civilians who are conducting the current mission. Colorado is home to unique military and intelligence space assets and is currently the nexus of military and intelligence space operations," the letter read.
Both chambers of the Colorado General Assembly last week unanimously passed a joint memorial "reaffirming Colorado to be the permanent location" of the command.
Colorado is home to six military bases, including Buckley Air Force Base, which specializes in deep space communications. The U.S. Air Force Academy is located in Colorado Springs, and groups routinely perform high-altitude training at the Leadville Airport.