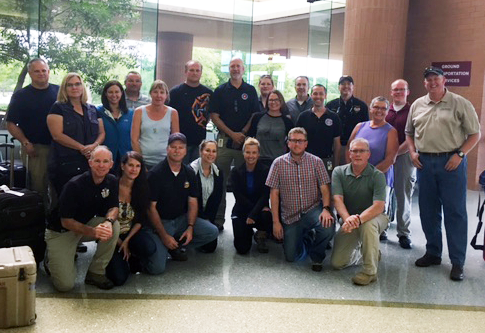 Published
Saturday, September 9, 2017
This week, Colorado sent nearly 50 people to Florida and Georgia to help with the potential impacts of Hurricane Irma, which is making its way toward the west coast of the state.
Saturday morning, 24 emergency managers departed for Florida in response to a request for assistance from the state ahead of the storm. They will form four teams and head to county emergency operations centers to help oversee the response to expected damage.
The Colorado Division of Homeland Security and Emergency Management sent six members of its field services team, along with 18 people from local public safety agencies from across the state, including rural areas such as Lake, Custer, Mesa, Bent Pueblo, Baca, Gunnison, Pitkin and San Juan counties.
The teams are scheduled to be in Florida for 14 days.
Earlier this week, 23 additional people from Colorado were sent to Moody Air Force Base in Georgia as an incident management team which will help support the needs of law enforcement officials in the state over the course of 14 days.
Two weeks ago, DHSEM also sent one person to work in Washington, D.C., at the National Resource Coordination Center to help with response efforts for Hurricane Harvey's impacts to Texas and Louisiana. With the damages to the U.S. Virgin Islands and Puerto earlier this week, and projected impacts in Florida over the coming days, that assignment has been extended.
Pictured: 24 Colorado emergency managers departing for Florida to assist with Hurricane Irma. Photo courtesy Colorado Division of Homeland Security and Emergency Management.