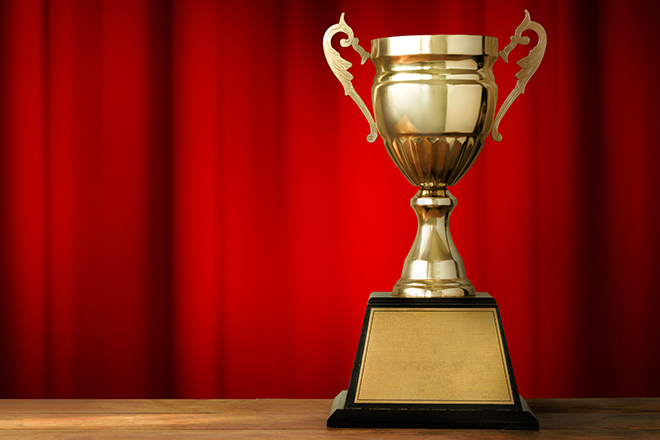 Published
Tuesday, December 5, 2017
Well here we are again in the most wonderful time of the year! At least it is for wrestling enthusiast across the state. Every Saturday will be spent inside a gymnasium watching their favorite wrestler go at it; win or lose, still eager for the next event to get here. This season it comes with a little different story for the Eads wrestling program as they are combining their talents with McClave High School and Wiley High School. The coop will provide better practices for the wrestlers by providing an appropriate sized wrestling buddy to drill with, along with the chance of competing as a team at various tournaments. Cade Hasser will lead the team as the head coach and Hayden Uhland will help out as the assistant. The move has already proved true as the County Line Rivals worked together and finished with a 2nd Place Plague at the Fowler Wrestling Tournament held this last Saturday.
The team came in just behind Fowler with 136.5 points to Fowler's 160 points. There were 24 teams competing at the tournament. The Rivals brought home, 2 - 1st Place Medals, 2 - 2nd Place Medals, 1- 5th Place and 1 - 6th Place. The team consists of: 106 pounds, freshman Tate Krentz; 120 pounds, junior Colton Whiting; 132 pounds, freshman Aiden Michael; 138 pounds, junior Jonathan Burbank; 145 pounds, junior Sam Wollert; 152 pounds, freshman Cade Zordell; 160 pounds, freshman Zack Fowler; 170 pounds, senior Trevor Randel; 182 pounds, junior Dawson Roesch; and heavy weight or 285 pounds, sophomore Jayce Bauer. Also on the team, but not yet competing, is Samuel Adams, Jaime Ibarra, AJ Wilk and Ken Cox. The wrestlers are not committed to these weights and could find themselves either going up or down weights as they feel comfortable.
Here are the individual results for each wrestler.
Tate Krentz started right off the bat against the 106-pound champion Michael Romero from Swink. Romero was able to pin Krentz in 2:49 dropping him to the consolation side of the bracket. Federico Guzman from Rye was on the mat next with Krentz and it was the County Line Rival that got the pin in 1:00. Fowler's Fernando Salazar had his hands full with the freshman as Krentz refused to give up but fell short at the final buzzer, losing by major decision, 16-4. Krentz was then eliminated from the tournament.
Colton Whiting showed promise going 1/2 for the day with a first-round loss to Garrett Gutierrez from Pueblo West JV with a fall in, 2:34. He then won by decision against Ethan Gerig from Rye, 7-0. His last match for the day was a loss by pin to Josh Thornton from Florence JV in 2:10.
Aiden Michael had a busy day as he wrestled the match limit and was unable to even wrestle for the 5/6th place match. He lost a squeaker to Tanner Watkins-Howells from Crowley County, 5-3; came back strong against Zavier Santos from Pueblo West JV winning with a technical fall, 16-0 in the 2nd period; he pinned Benjamin Bernadac from Pueblo County JV in 3:21; pinned Taddy Gomez from Rye in 1:40; was up against Devin Gallegos from Centennial JV for his last match and just barely getting beat, 1-0. Michael had to flip with Nick Weimer from Manitou Springs as both had already wrestled their 5 matches for the day. Weimer won the flip giving Michael his 6th place finish.
Jonathan Burbank worked his way to the championship match getting a pin over Kenneth Stevens from Pueblo County JV in 4:34; a pin over Isaiah Torres from Pueblo Centennial JV in 1:25; and a pin over Jesus Hernandez-Ayala from Center in 3:22. The championship match was a dog fight against Joe Jordan from Bennett. It went the complete six minutes, but Burbank lost by decision, 9-3. He was awarded the 2nd place medal for the day.
Sam Wollert had his first match of the season win against Micheal Garza from Dolores Huerta with a 1:37 pin. He then lost by fall to Christian Ptolemy from Swink in 3:45. Logan Collins from Pueblo Centennial JV eliminated Wollert from the tournament with a 4-0 decision.
After receiving a first-round bye, Cade Zordell was face-to-face with a very tough Crowley County wrestler, Jared Bauer. Bauer was able to get the pin in 0:51. Zordell then faced Dylan Palomino from Fowler and was dropped from the tournament losing with a fall in 0:22.
Zack Fowler stepped into high school wrestling with an overtime match that went as far as it could go against Holly's Grayden Flint. After going the complete overtime seconds Fowler was unable to escape and Holly's Flint got the win 12-11. Getting a bye right off in the consolation side helped with his finish as he advanced to wrestle Orin Carnes from Fowler unattached getting the pin in 3:40 and then matching up Alex Rodriquez from Pueblo Centennial JV and getting another win by pin in 1:42. This placed him again with Flint from Holly to win and go for 3/4th or lose and wrestle for 5/6th. Fowler had another hard-fought match but fell short, 7-5. Fowler received the 5th place medal as Thomas Goeritz from Fowler was unable to wrestle due to match limit.
Now bring on Trevor Randel who managed a first period pin against Veronica Durgan from Sierra Grande/Centennial in 1:24 and second period pin over Rodrigo Molina from Dolores Huerta in 3:59. Randel had a major decision, shut out against Ethan Maxwell from Sargent ending, 11-0. The championship match was all Randel as he over powered Chantz Lange from Fowler and decided to end it as he put him on his back in 3:36. Randel was the 170-pound tournament champion.
Dawson Roesch also advance to the semis with a pin in 1:22 over Brian Touray from Pueblo Centennial JV and then Elijah Palacio from Pueblo West JV went down in 0:32. The semi-final match was just a little closer and Roesch had to fight off a Seth Damgaard from Fowler unattached takedown at the end of the match to win, 7-5.
Big Jayce Bauer pinned his way to the championship in the heavyweight class getting his first against Xavier Guerrero from Pueblo East JV in 0:54; Dominic Valle from Pueblo West JV fell in 0:59; Hunter Gilpin from Manitou Springs at least made him wrestle for over a minute before he fell in 1:15; and Bauer looked strong in the final match against Justin Tucker from Swink getting the fall in 3:08. Bauer showed his good sportsmanship helping Tucker up to his feet before getting his hand raise as the heavyweight champion.
The County Line Rivals will be going to Las Animas on December 5th for a tri meet at 6:00 p.m. and competing in Limon on the following Saturday. If you are in the area you might want to check out the action. Go Rivals!!
Photos: (top-bottom) Trevor Randel pushing for the pin against Chantz Lange from Fowler during the 170 pound championship match. Randel won by pin in 3:36. Zack Fowler working on his takedown against Flint from Holly. Courtesy Rhonda Uhland