Image
Dramatically colder temperatures and snow expected after warm Saturday
After seeing highs in the 70s Saturday, a spring storm system is expected to move in later tonight into Sunday across the Rocky Mountains to the Great Lakes region, bringing much colder temperatures and chances for snow.
Image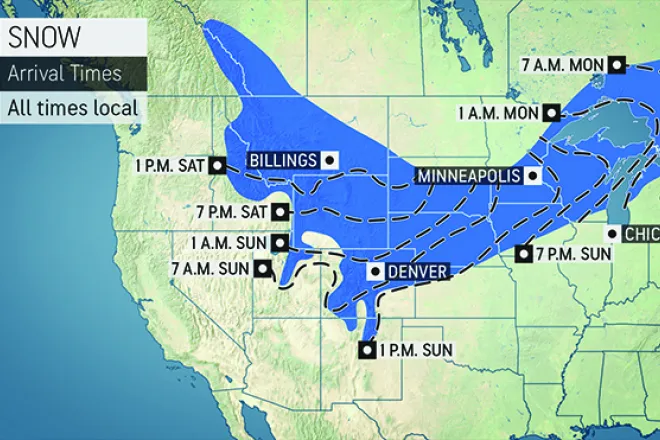 Temperatures for southeast Colorado will fall throughout the day Sunday, dropping far below seasonal norms. Highs in the 30s are expected, further falling to the teens overnight. Monday's temperatures are predicted to be similar ahead of a slight warm up expected to start Tuesday.
Snow is possible Sunday, mainly over the central and eastern mountains and portions of the southeast plains, with less than an inch expected. A chance of snow returns Monday night.
Image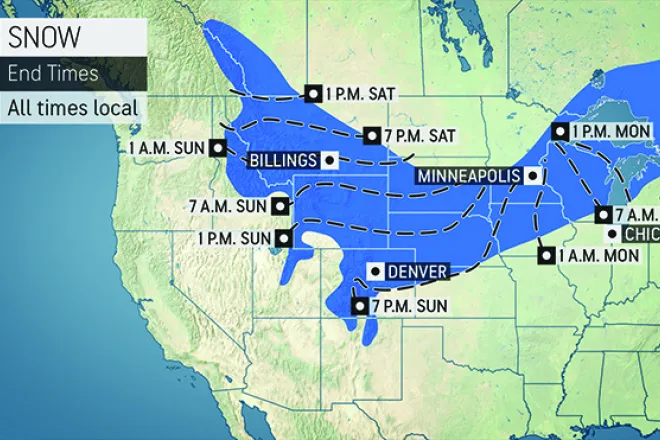 In northeast Colorado, the snow potential is greater, though most areas can still look for an inch or less of accumulation. Mountain areas may see as much as a foot of new snow.
Image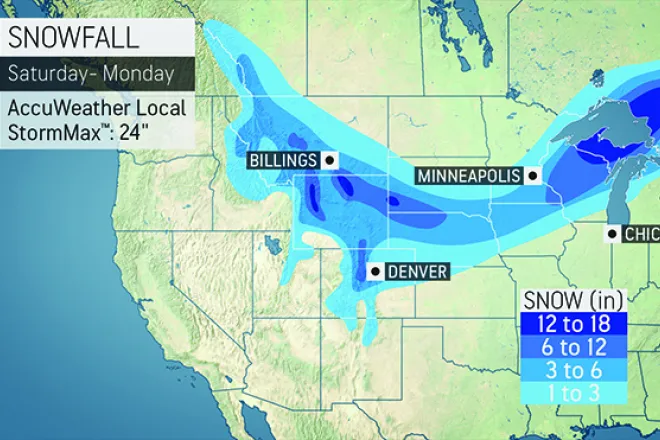 The storm system will be accompanied by strong south winds gusting as high as 35 miles per hour starting Saturday night before shifting to the north Sunday, decreasing to 5-15 mph Sunday night.
Travel conditions over the next 36 hours could become hazardous. For those who must travel and are not required to remain at home due to COVID-19 restrictions, check http://COTrip.org for the latest road conditions.