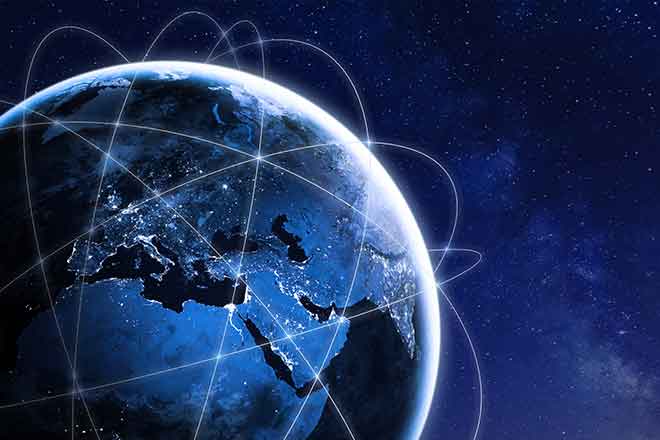 Published
Tuesday, September 1, 2020
(The Center Square) - Colorado Governor Jared Polis' administration reiterated its support for making U.S. Space Command's permanent headquarters in Colorado.
The governor called Colorado "the smart choice" in a statement Monday.
"Whether it's our resilient economy, our proud military heritage, our thriving aerospace industry, our terrific schools, or our highly educated workforce and esteemed research institutions, Colorado truly has it all," Polis said.
The headquarters would bring approximately 1,400 jobs, according to the Colorado Space Coalition, an industry coalition that advocates for making the state "a center of excellence for space." It would also account for an estimated $104 million in earnings and generate $450 million in economic activity.
"That would make [U.S. Space Command] one of the 15 largest employers in El Paso County, where Colorado Springs is located," according to the Colorado Springs Chamber of Commerce & Economic Development Corporation.
The U.S. Space Command, which formally kicked off its relaunch during a ceremony in the state last September, has been temporarily headquartered at Peterson Air Force Base in Colorado Springs.
Colorado Springs will serve as the command's provisional headquarters for at least the next six years, but a permanent headquarters is expected to be chosen in early 2021.
In May, the DOD announced its revised criteria for cities eligible to apply for the permanent headquarters. Cities must be in the top 150 largest Metropolitan Statistical Areas and be located "within 25 miles of a military base," among other criteria, according to a Department of Air Force letter to governors.
Colorado Springs, which is also home to the U.S. Air Force Academy, and Aurora, where Buckley Air Force Base is located, have both applied to house the permanent headquarters.
The effort has been spearheaded by Lt. Gov. Dianne Primavera, who serves as co-chair of the Colorado Space Commission and vice-chair of the Aerospace States Association, the governor's office said.
Primavera said the state offers "an unparalleled ecosystem that will ensure the operational success of U.S. Space Command for decades to come."
Reggie Ash, chief defense development officer for the Colorado Springs Chamber of Commerce & EDC, said if Colorado can secure the command's headquarters, it "would remain the center of gravity of national security space for the United States."
"We've been that since the early 80s," he added, noting that the first iteration of the U.S. Space Command was headquartered at Peterson Air Force Base from 1985 to 2002.
Colorado's congressional delegation along with Polis sent a letter to the U.S. Department of Defense in August 2019 making the case for Colorado.
"Our state ranks first in the nation in its concentration of aerospace jobs and has the nation's largest aerospace economy on a per capita basis," the letter said.