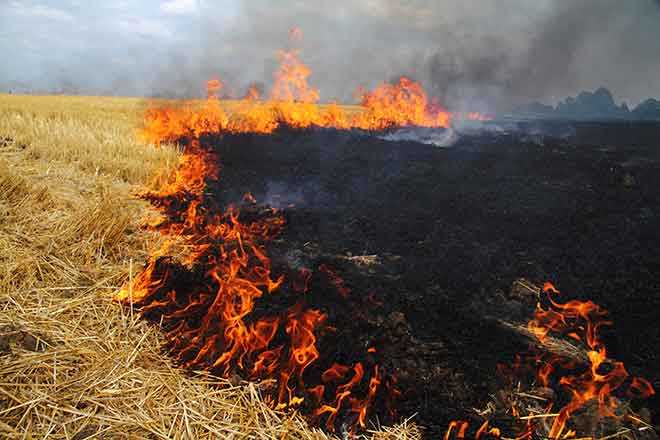 Published
Sunday, February 25, 2018
A fire weather watch that had been announced Saturday for 14 southeast Colorado counties has been upgraded to a red flag warning.
The warning will be in effect Monday from 10:00 a.m. to 6:00 p.m. for all or portions of 14 counties, along with neighboring counties in Kansas, New Mexico and Oklahoma. A fire weather watch will be in effect for a similar area Tuesday from 11:00 a.m. to 5:00 p.m., with potential to be upgraded to a warning.
Southwest winds are expected to gust up to 35 miles per hour, with humidity falling as low as eight percent, each day. High temperatures are forecast to be in the upper 50 to mid-60s. Any fires that start could spread rapidly, and any outdoor activity that could spark a fire is strongly discouraged.
Impacted counties include Kit Carson, Cheyenne, Kiowa, Bent, Prowers, Baca, Las Animas, Huerfano, and Custer, along with portions of Costilla, Alamosa, Saguache, and Pueblo. A small portion of southwest Fremont county is also included in the warning.
A red flag warning is issued when critical fire weather conditions are occurring or expected to occur shortly. A fire weather watch indicates critical conditions for fire have been forecast, and the watch could be upgraded to a warning.