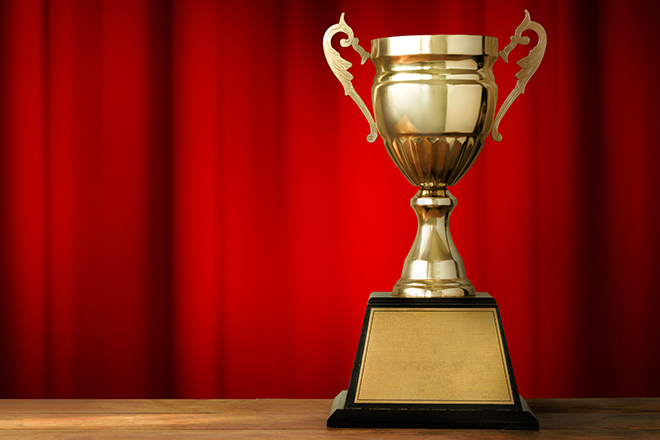 Published
Monday, January 15, 2018
In case you missed it on Saturday the County Line Rivals left it all on the mat and came through with the 1st Place team plaque. The scored 147.5 points to Lamar JV's 121, Duma JV's 117.5, and Peyton's 105, La Junta JV's 62, Limon's 38, Baca County's 25, Yuma's 16, and Crowley County's 8.
The Rivals had 12 wrestlers entered for the day but 2 were wrestling in the same weight bracket so that meant only 11 would be scoring points.
Tate Krentz had a tough day on the mat as he went 0-3 but he did show some promising things during the matches. He lost a close decision to Daniel Gracida from Dumas, 11-8; lost by pin to Chandler Methany from LaJunta in 1:34; and lost by major decision to Kellen Kappel, 15-5. Krentz did not place in the tournament.
Jonathan Burbank was the varsity wrestler in the 126-pound weight class which he placed 2nd for the day. His first match was against Samantha Kraus-Mahan from Peyton and he was awarded the pin in 2:52; his second match was with teammate Samuel Adams and he won this one in 1:21; the third match of the day went to his opponent Jesus Gonzales from Lamar JV in 2:16; the fourth match was a close, 4-3, decision win over Evan Judd from Dumas unattached; the final match was again a win for Burbank by major decision over Gilbert Pena from Dumas. Burbank ended with the 2nd place medal.
Samuel Adams wrestled JV in the 126-pound division and was unable to place during the tournament. Adams lost by pin to Jesus Gonzales from Lamar JV in 1:06; next lost by pin to Burbank from County Line in 1:21; followed with a lost by pin to Gilbert Pena from Dumas in 3:00; then a win by decision, 10-4, against Samantha Kraus-Mahan from Peyton; the last match was a quick loss by pin to Evan Judd from DumasX in 0:26.
Aiden Michael got team points for County Line by getting his 2nd Place finish in the 132-weight class. Michael's first match was a quick pin over Gabe Estes from PeytonX in 1:04; his second match was another pin over Robert Ruiz from Dumas in 4:47; the third match was an exciting overtime win over Colton Murray from Peyton, 4-2; next he lost to Jose Serano from Lamar in 1:10; the final match was with Bradyn Tacha from Limon which he won by pin in 4:55.
Sam Wollert was in a 4-man round robin and he went 1-3 for the day finishing 3rd in his pool but was unable to make the medal round in the championship bracket. The first opponent was Bryan Mendoza from Dumas and he went down by decision 18-2; then lost by pin to Jackson Firebaugh from Peyton in 1:23; his last match in his pool bracket was a major decision win over Gaige Hilferty from LimonX, 13-2. Wrestling in the championship bracket he suffered another lost by pin to Jaron Carpenter from Limon in 3:54.
Cade Zordell found himself in a 6-man round robin but couldn't pull off a win for the day. He had a lost by pin to Lawrence Bentley in 1:04; a major decision loss, 10-0, to J.D. Hart from Peyton; lost by fall to Woody Aguilar from Limon in 1:40; lost by pin to Zach Auchterlonie from Crowley County in 2:27; and lost by decision to Brandon Orozco from Lamar, 7-1. Zordell did not place for the day.
Trevor Randel came home again with gold, wrestling in a combined 152/160 pound 6-man round robin bracket. Randel was barely on the mat with Julian Gonzalez from DumasX getting the pin in 0:08; wrestled a little longer with C.J. Caton from Limon in 0:30; pinned Josh Rhodes from Dumas in 1:10; also pinned Edgar Apodace from Yuma in 1:25; and finished with a technical fall over Austin Hermes from Peyton, 15-0.
At 170 pounds, A.J. Wilk got the team valuable team points finishing in 2nd place for the day. Wilk's first match was a quick 0:32 pin over Kriss Rice from Limon; his second match was another pin over Robert Garcia from Dumas in 0:43; the last match was a close decision against Bryan Perez from Lamar JV but Perez got the win, 4-3.
Dawson Roesch captured the title in the 182-pound weight class in a 5-man round robin. Having a first-round bye, his second round he pinned Emanuel Medrano from DumasX in 2:20; another pin over opponent Luis Bueno from Yuma in 1:26; followed up with his third pin of the day over Pedro Gomez from Lamar JV in 3:38; and then ended with a nail biter only scoring 1 point and getting the win over Diego Falcon from Dumas.
Jaime Ibarra represented the team at 195 pounds and finished the tournament in 2nd place. Ibarra was in a 6-man round robin and went 4-1. Ibarra's first match was a 1:00 fall over Jaime Sanchez from Dumas; lost by pin to Benny Austin Gonzales from LaJunta JV in 4:24; the third match was a 0:21 pin over Travis Firzpatrick from La Junta JVX; followed up with a 3:14 pin over Gael Davila from DumasX; and finished the day with a win by pin over Nate McLarty in 1:57.
Jayce Bauer was in a pool bracket with 4 in his bracket and 4 in the other bracket so Bauer got in plenty of mat time for the day. In his pool he went 2-1 with a win by pin over Josue DeSantiago from DumasX in 2:45; lost by decision to Chris Delatorre from Dumas, 7-3; and won by fall over Eddie Velador from La Junta JV in 1:45. He did manage to win the bracket and go on to face Cade Sires from Baca County in the championship bracket. Last time they met it was Baca County that got the win, but this time Bauer was able to put Sires flat in 5:06. Bauer stood on top of the stands to receive his 1st place finish.
Last up for the Rivals was back in action senior, Ken Cox. It was nice to see him back on the mat and he showed everyone he was ready for the competition. Cox got in a pin over Alexavier Vigil from LaJunta JVX in 3:37; a pin over Josue Rochoa from Yuma in 0:51; another pin with a win over Ryan Metzger from La Junta JV in 4:17; and a tough 1-0 decision win over Austin Hall from Lamar JV. Cox finished the day in 1st Place.
The team will be traveling to Trinidad next Saturday to compete in the Miner's tournament. Go Rivals!!
Photos courtesy Rhonda Uhland. Top: Jonathan Burbank pushing Gilbert Pena from Dumas to the mat during Saturday's action in Eads. Bottom: Cade Zordell wrestling Brandon Orozco from Lamar at the Eads Wrestling Tournament.