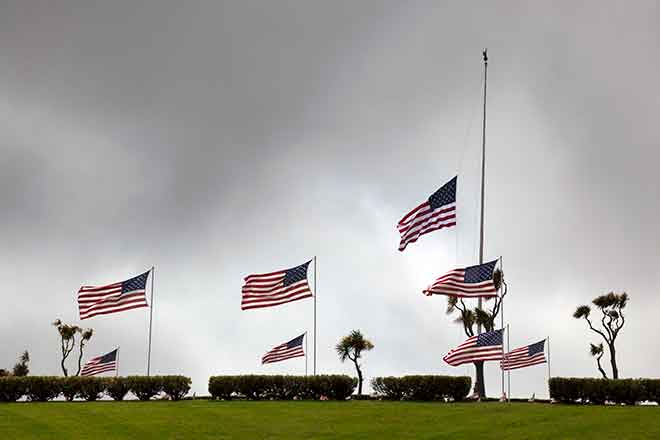 Published
Wednesday, December 19, 2018
Colorado Governor John Hickenlooper has ordered flags be lowered to half-staff statewide on all public buildings from sunrise until sunset Thursday, December 20, to honor Las Animas County Sheriff's Deputy Sergeant Matthew Moreno.
Moreno, 37, of Trinidad, died in a traffic crash last week. He was responding to an incident when the vehicle he was traveling in collided with another vehicle. The driver of that car and her daughter also were killed. The incident remains under investigation.
"This is a tragic accident," said Governor John Hickenlooper. "Any time we lose a member of our law enforcement we reflect on the sacrifice they so willingly give. In this incident, we mourn the deaths of three Coloradans and extend our prayers to their family and friends."
Moreno is survived by his two daughters and one stepson. He would have celebrated his 5-year anniversary with the department this Friday. The Las Animas County Sheriff's Office will hold a ceremony to honor him.
Funeral services will be held at the Cathedral of the Sacred Heart in Pueblo at 10 a.m. this Thursday.
Flag across the nation are lowered through December 30 to honor former President George H.W. Bush, who died November 30.