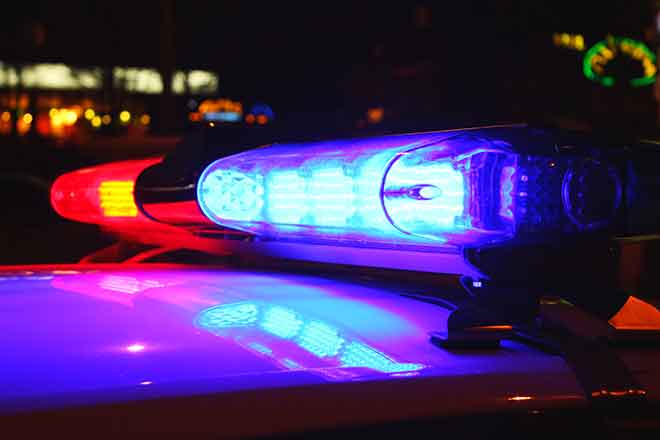 Published
Wednesday, January 13, 2021
Former Kiowa County Sheriff's Deputy Quinton Stump is facing a charge of second degree Criminal Attempt to Commit Murder, along with a reckless endangerment charge, according to information from the Kiowa County Sheriff's Office.
Stump, along with Undersheriff Tracy Weisenhorn, were involved in the fatal shooting of Zachary Gifford, 39, of Eads, in April 2020 during a traffic stop. Gifford was a passenger in the stopped vehicle and allegedly attempted to flee on foot. After a struggle, shots were fired, and Gifford died from gunshot wounds. Neither Stump or Weisenhorn were injured, and both were placed on administrative leave while the incident was investigated.
Stump was later fired for an unrelated off-duty incident in which he is said to have been intoxicated and fired two rounds from his duty-issued firearm at a highway sign near Eads. At the request of KCSO, the Colorado Bureau of Investigation looked into that incident after an investigation found eight violations of agency policy. Stump was fired for the violations, and CBI is considering criminal charges. He had two previous warnings at the time he was terminated, though documents from KCSO do not reveal what led to those warnings.
"This case is a tragedy for the family of Mr. Gifford, the community, and the Sheriff's Office as a whole," said Kiowa County Sheriff Casey Sheridan in a written statement.
"I know that while this incident shakes the trust you place in our Sheriff's Office, it exemplifies the commitment that our agency and our partner agencies have to a full and impartial investigation, no matter how difficult the results might be," stated Sheridan.
No other charges against other individuals are expected in the case. Sheridan says he will not be commenting further on the matter, which will be handled by the 15th Judicial District Attorney's Office.