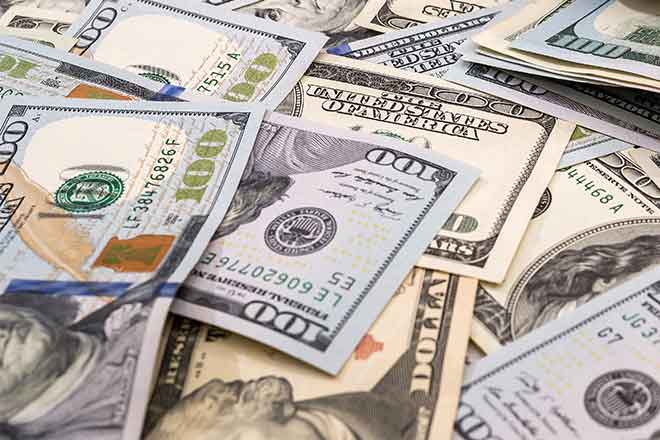 Published
Friday, May 29, 2020
(The Center Square) - Colorado Governor Jared Polis said Thursday that he hopes the next federal COVID-19 relief package includes more funding for local governments in the state.
Last week, Polis signed an executive order allocating $275 million in CARES Act funds to 59 of the state's less-populated counties. The funds "shall remain available for units of local government that did not receive a direct distribution of funds," the executive order said.
The state's top five most populous counties received $559 million in directly distributed funds from the CARES Act.
That funding difference, and the governor's change of position on distributing the federal funds, rubbed some commissioners in rural counties the wrong way.
"Very much surprised," Elbert County Commissioner Chris Richardson, a Republican, told The Center Square this week. "That was a reversal of the initial word we got from his senior staff members.
"I think everybody's struggling ... we're grateful to get any amount, but it's been a very fluid situation and we're still trying to get some clarity," he said.
In April, Polis said during a news briefing that it was the General Assembly's responsibility to distribute the funds.
"The legislature has the power of the purse, so the JBC [Joint Budget Committee], the members of the legislature, are going to work through this, and that means they're going to have competing interests that they're going to need to balance," the governor said during the briefing, in response to a question about a letter from U.S. Rep. Scott Tipton, R-Colorado.
Republican Morgan County Commissioner Jon Becker, a former state representative and JBC member, criticized the governor's executive order as "clear" overreach.
"What he did absolutely overstepped his powers," he said. "Those decisions should have been made by the legislature, which is the voice of the people."
Becker also expressed frustration about the lack of communication from the governor's office.
"I understand that this is something that we've never gone through, it's something that is new for all of us, but this is the most important time for us all to communicate and understand the needs of what's going on," he said. "I'm not sure that that was done."
Montezuma County County Commissioner Jim Candelaria, a Republican, said that counties should have gotten equal funding.
"There is no way that that is reasonable or right," he said. "The CARES Act [funds] should be distributed equally."
"I think all of us are blindsided by it because we understood that it'd be distributed equally and it's not ... it's a shock, it's a poke-in-the-eye, and for what reason?" he added.
Routt County Commissioner Doug Monger, an Independent, said he was "extremely disappointed" by the executive order.
"It's like 16 percent of the [CARES Act] money versus 45 percent of what was we believe to have been intended for local governments," he said. "Counties then have to go through the process of dividing up half of the pie compared to what was intended."
La Plata County Commissioner Julie Westendorff, a Democrat, told Colorado Public Radio it's "like the state is backfilling its budget issues on the backs of the 59 smaller counties in Colorado."
"I would certainly like to have a more equitable distribution the next time," she told CPR. "It just blows my mind."
Westendorff did not respond to a request for comment from The Center Square.
Several other commissioners from rural counties across the state also did not respond to requests for comment.
The governor said Thursday in response to a question from The Center Square that counties wouldn't have received any of the CARES Act funding if it weren't for his executive order.
"We're certainly very supportive of as much funding as possible for our local communities," Polis said. "Without the order they would have gotten zero, so it's really important that we were able to make sure that that was not all used for state priorities but instead prioritize the needs of local communities, of school districts, of community colleges that are all facing unprecedented economic and health challenges from the pandemic."
Of the $1.67 billion distributed by the governor's executive order, $500 million went to local school districts and $450 million went to higher education. Polis' office said at the time that the order came from an agreement with Democratic lawmakers.
Polis added Thursday that he's continuing to push for more federal funding for local governments in the next aid package.
"We're also joining our rural commissioners and others in advocacy for more local support in the next federal package, which could be derived from the HEROES package that passed the House, or an effort that might start in the Senate," he said.
"I have cautious optimism that we will be successful working with our rural commissioners in achieving local aid for communities of all sizes, we hope, as part of any federal relief package," Polis added Thursday.