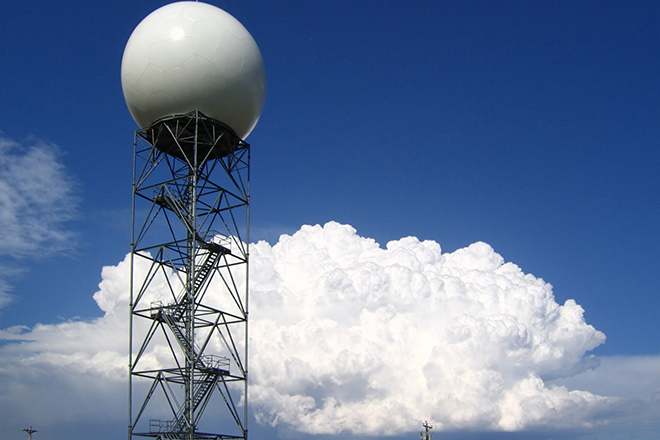 Published
Sunday, May 26, 2019
Kiowa county experienced multiple tornado warnings, accompanied by tornado sightings and large hail, Sunday afternoon.
A tornado watch was issued across most of southeast Colorado early Sunday afternoon. By late in the day, the watch had been expanded to include most of northeast Colorado and the Denver metro area.
Storms began in southern Baca County during the early afternoon, soon to be followed by a series of storms crossing southwest to northeast mainly across Otero, Bent, Kiowa and Cheyenne counties. A flash flood warning was issued in eastern Cheyenne County following a storm after 5:00 p.m. The warning is expected to expire at 6:15 p.m.
#wheat gonna die today. pic.twitter.com/KoOGi9tRQd

-- Sean Harkness (@harkness_sean) May 26, 2019
As the afternoon progressed, tornado warnings were issued in Bent, Prowers, Kiowa and Cheyenne counties. The final warning in Kiowa County, located north of Chivington and Brandon, expired at 5:00 p.m., thought the tornado watch was expected to continue until 9:00 Sunday night, with potential for storms to re-develop during the early evening hours.
Multiple tornadoes were noted on radar and by spotters near the Great Plains Reservoirs in south central Kiowa County. No damages have been reported. A tornado was also confirmed by a trained spotters around 6:20 p.m. 12 miles north of Sheridan Lake in southeast Cheyenne County heading toward Cheyenne Wells. A warning for that tornado was expected to expire by 7:00 p.m.
Large hail in Springfield this afternoon. This is from Morgan who said her crops are badly damaged and cars dented. We're not out of the woods yet for the eastern Plains. Threat through early this evening for strong thunderstorms #cowx pic.twitter.com/A6R0uzScj1

-- Lucy Bergemann (@lucybergemann) May 26, 2019
Hail was common across the southeast portion of the state, with numerous reports of hail between 1 and 1.5 inches. A storm chaser in Baca County reported hail up to 2.5 inches, while another chaser reported two-inch hail a few miles south of Eads. Crop damage reports were minimal, but expected to increase as producers are able to reach their fields for inspection.
Despite rain across the area, just 0.36 inches was recorded in Eads by 6:30 p.m. A shower that crossed central Kiowa County at 5:50 p.m. boosted the total from 0.20 inches an hour earlier.
It seems every storm chaser on the planet is on the tornado warned storm south of Eads, CO. I'm rather impressed by the good use of signalling and spacing. pic.twitter.com/wEbwkpcp1D

-- Daniel Shaw (@DanielShawAU) May 26, 2019
Storm chaser traffic south of Eads was so heavy that pictures posted to social media showed a rare rural traffic jam. Kiowa County Sheriff Casey Sheridan estimated as many as 200 storm chasers on Highway 96 in the county. One crash was reported; however, no injuries were noted.
Monday's Memorial Day weather is expected to be less active. A low-pressure system over Utah and Arizona is predicted to bring rain and snow to the Continental Divide. Eastern Colorado can look for a sunny day, with highs in the mid-70s to low 80s. Wind gusts in the 20-30 mile per hour range are predicted for the afternoon.