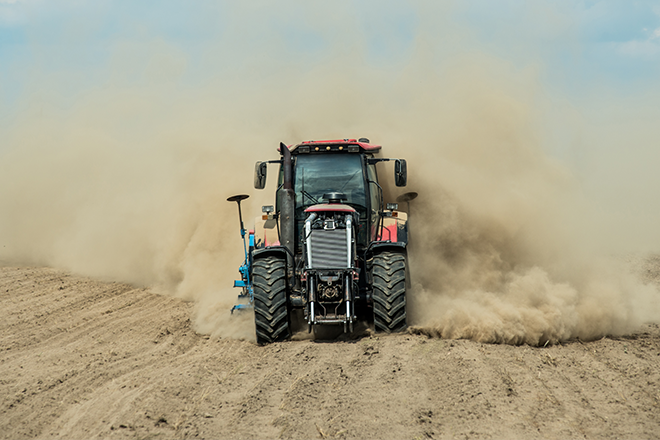 Published
Monday, June 22, 2020
The building heat from the weekend will continue to blossom this week across much of the West, bringing several days of triple-digit heat for some communities and worsening drought for others.
Cities like Fresno and Bakersfield in the San Joaquin Valley of California topped out over the weekend around the 100 degrees Fahrenheit mark, with even more extreme heat to come.
"The last time that Phoenix was below 100 degrees was on June 9, and this hot streak is showing no signs of letting up," said AccuWeather Meteorologist Jake Sojda.
The heat that got going over the weekend will become even worse early this week and is likely to continue through most of the days left in the month of June.
Desert locations are likely to have the most brutal conditions, surpassing 110 degrees Fahrenheit for several days this week in places like Phoenix and Needles, California. Death Valley is forecast to reach 120 F daily through midweek.
In the San Joaquin Valley, afternoon high temperatures in the lower 100s are expected through next weekend.
"All of these locations will be heating up to as much as 5-10 degrees above normal for late June," Sojda said.
Other areas of California and the Southwest will also be heating up as well, but locations close to the coast, like Los Angeles and San Francisco, are more likely to have near-normal temperatures in the 70s and lower 80s F.
Residents should be prepared to beat the heat by drinking plenty of water in order to remain hydrated and avoid doing strenuous outdoor activities in the afternoon, when it is the hottest. Doing these things, as well as wearing light-weight clothing, will help to avoid heat-related illnesses.
Those looking for relief from the heat should be cautious jumping into area rivers and lakes.
"It may be tempting to jump into area rivers to cool off, but many are still running swiftly and are still dangerously cold to enter, putting you at risk of suffering from cold water shock," AccuWeather Senior Meteorologist Kristina Pydynowski warned.
This heat comes amid an already dire drought situation across much of the West. Portions of Oregon and Northern California, as well as in the areas from northeastern Arizona to northern Texas, have been left with severe or extreme drought conditions as of mid-June.
The heat and lack of rain forecast over the region is likely to worsen these drought conditions into the start of July.
"There is one brief opportunity for wet weather in some of these drought-stricken areas on Wednesday and Thursday," said AccuWeather Meteorologist Nicole LoBiondo.
A quick shot of showers and thunderstorms is forecast to sweep through southeastern Oregon, northeastern California and Nevada during this time.
Although the rain could make a small dent in the ongoing drought, any lightning that strikes the ground could spark additional wildfires.
As of Monday morning, there were several fires ablaze in California.
Additionally, more than a dozen fires were burning in New Mexico, Colorado and Arizona, including the Bush Fire northeast of Phoenix, which has become one of the largest wildfires in Arizona history.
The incoming wet weather off to the north could bring an increase in gusty winds across parts of Arizona and New Mexico late this week, further hampering fire-fighting efforts.
Swifter winds may allow any ongoing fire to grow more quickly or grow in a different direction.