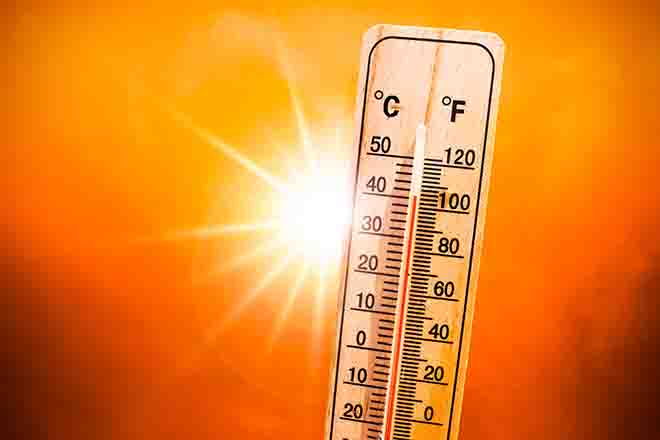 Published
Saturday, June 11, 2022
The official start of summer is still 10 days away, however hot temperatures are already arriving southeast Colorado.
Saturday, the high is expected to reach the upper 90s in Kiowa County, with just a slight chance of showers and thunderstorms overnight as temperatures drop into the mid-60s. The temperature in Eads had reach 80 before 9:00 a.m.
Triple-digits are expected to arrive Sunday, marking the first 100-degree day of the year for Eads. Grand Junction in western Colorado reached 100 degrees Friday.
Monday will see a return to the upper 90s, along with wind gusts up to 35 miles per hour, increasing the risk for fires.
While the National Weather Service says fuels for some areas, including the eastern plains, are too moist for critical fire weather conditions, that could change in the coming days. Southwest Colorado and the San Luis Valley will be under a red flag warning for high fire danger Saturday, with a fire weather watch in place for Monday.
Slight cooling begins Tuesday as highs reach the lower 90s and a slight chance of showers and thunderstorms returns. Wednesday is expected to see a further decrease with highs in the low 80s.
The reprieve will be brief as upper 80s are predicted for Thursday, followed by mid-90s Friday.
Currently, KiowaCountyPress.net Live Weather from downtown Eads shows N wind at 3 mph. The temperature is 27, with 0.00 inches of rain so far today. The strongest wind gust since midnight was 9 mph, while the high temperature for the day so far was 50 at 03:10 PM.