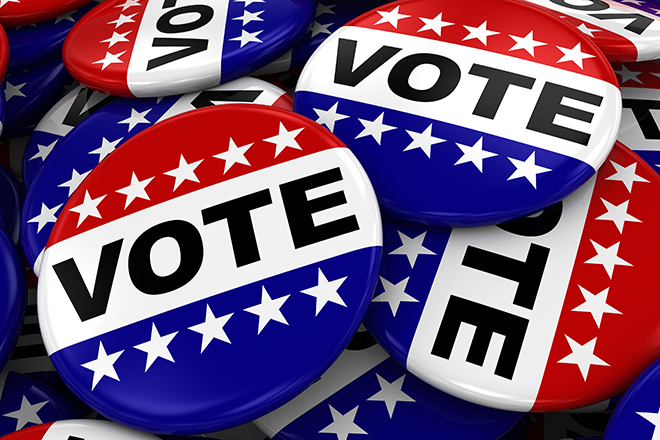 Published
Thursday, May 24, 2018
Important Election Deadline
Affiliated Voters: Tuesday, May 29, 2018 is the last day for voters who are affiliated with a political party to change or withdraw political party affiliation if they wish to vote in a different party's primary election for the upcoming June 26, 2018 Primary Mail Ballot Election.
Register or make your corrections on line at www.govotecolorado.com or stop by the Kiowa County Clerk and Recorder's Office.
Unaffiliated Voters: An unaffiliated voter may cast a ballot for any one political party. If an unaffiliated voter returns a ballot for more than one major political party, the ballot will be rejected and none of the votes will be counted.
You may choose which party's ballot you want to get in the mail for the next primary election by selecting a party preference at govotecolorado.com or on any paper voter registration form.
If you would rather receive a packet containing the ballots of all participating major parties, you can take no action or select this option when first registering to vote.
You can also appear in person at any Voter Service and Polling Center in your county and choose the party's ballot you want to vote.
An unaffiliated voter who selects a ballot preference in advance of a primary election will remain unaffiliated. Ballot preference is only good for one Primary; you will need to select a preference each time.
An unaffiliated voter who votes in a party's primary will remain unaffiliated. However, the primary that you vote in will be a public record (but not how you voted).
Most unaffiliated voters will receive the ballots of both major political parties during a primary election. This allows an unaffiliated voter to choose which party's primary they will vote in. Unaffiliated voters may only return one party's ballot. Returning two voted ballots will result in neither ballot counting.
Ballots for all eligible registered voters will be mailed June 4 - June 8, 2018. All voted ballots; replacement ballots or affiliation declarations must be returned to the Kiowa County Clerk and Recorder's Office, PO Box 37, 1305 Goff Street, Eads, CO 81036.
Why should I vote in the primary? Primary Elections are to select candidates to go on to the November 6, 2018, General Election Ballot. A primary election can be the deciding election for an office if there is no other competition seeking election for that office. (Example: opposing party ballot)
Contact the Kiowa County Clerk's office at 719-438-5421 or delisa.weeks@state.co.us for voter andelection information.