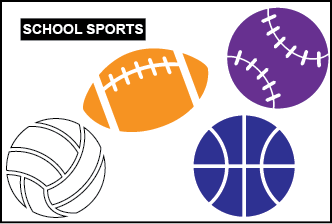 Published
Wednesday, May 4, 2016
1A Invitational Track Meet May 7, 2016 at Limon High School, Limon, Colorado.
Direct all Questions to Don Myers at Arickaree School. donm@arickaree.org
Entries are on co.milesplit.com. At this time I do not have the authorization to add schools. You or your coach may add the meet to your schedule if they have authorization to make changes. The entries will be open until noon on Friday May 6th.
Running Events Field Events
9:00 am Girls 800m Medley Relay 9:00 am Girls
9:15 am Girls 4 x 800m Relay High Jump
9:30 am Boys 4 x 800 Relay Long Jump
9:45 am Girls 100 m High Hurdles Shot Put
10:00 am Boys 110m High Hurdles Pole Vault
10:15 am Girls 100 m Dash 9:00 am Boys
10:30 am Boys 100 m Dash Triple Jump
10:45am Girls 4 x 200 m Relay Discus
11:00 am Boys 4 x 200 m Relay Pole Vault
11:15 am Girls 1600 m Run 12:00 pm Girls
11:35 am Boys 1600 m Run Triple Jump
11:55 am Girls 4 x 100 m Relay Discus
12:10 pm Boys 4 x 100 m Relay 12:00 pm Boys
12:45 pm Girls 400 m Dash High Jump
1:05 pm Boys 400 m Dash Long Jump
1:25 pm Girls 300 m Hurdles Shot Put
1:40 pm Boys 300 m Hurdles
1:55 pm Girls 800m Run
2:10 pm Boys 800 m Run
2:25 pm Girls 200m Dash
2:45 pm Boys 200m Dash
3:05 pm Girls 3200 m Run
3:25 pm Boys 3200 m Run
3:45 pm Girls 4 x 400 m Relay
4:05 pm Boys 4 x 400 m Relay
4:25 pm Team Awards
***All times are approximate and may change. We will try not to start races before their scheduled times.
*All races will be run as finals. First heat will be the slowest heat the last heat will be the fastest heat.
*Lane assignments will be 4,5,6,3,2,7,8,1.
** Field events will have 4 attempts with no finals.
**Field events will be seeded in flights of 7-9 athletes per flight with the shorter distances in the 1st flights.
**High Jump and Pole Vault will follow standard procedures.